By Our Entertainment Editor
Spice Diana raised the bar at her 'anti kale' concert at Front Page in Namasuba, sliding into two outfits, that showed she is ready for business with myriads turning up to cheer her up.
This was Spice Diana's maiden concert after couple of years in the singing business.
The singer who is fresh from graduation at Makerere University, had several artistes performing including Wizzo in the first session. She slipped into a leather overall matching with her shoes and wig.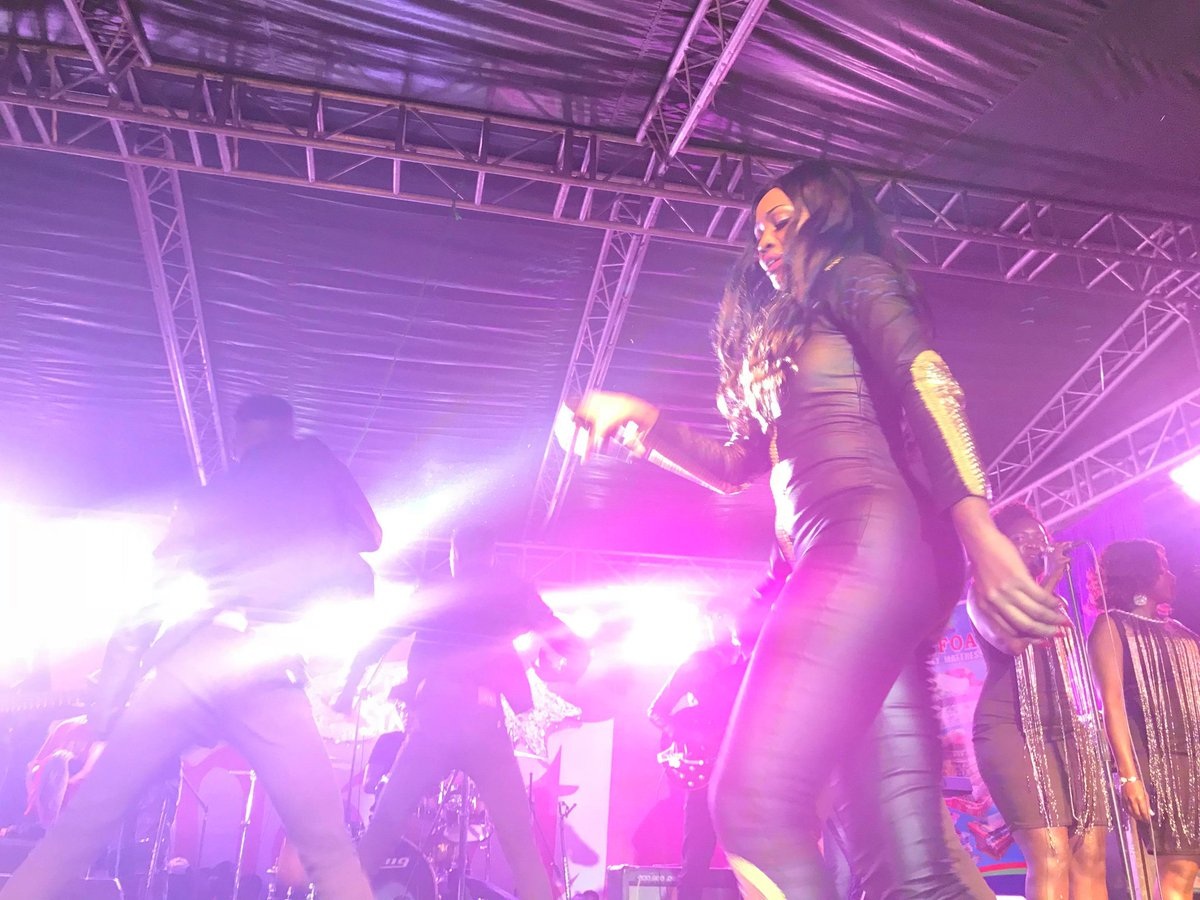 Then the anti kale singer returned for her last session clad in sparkling silver outfit matching her white wig. She had long gumboots.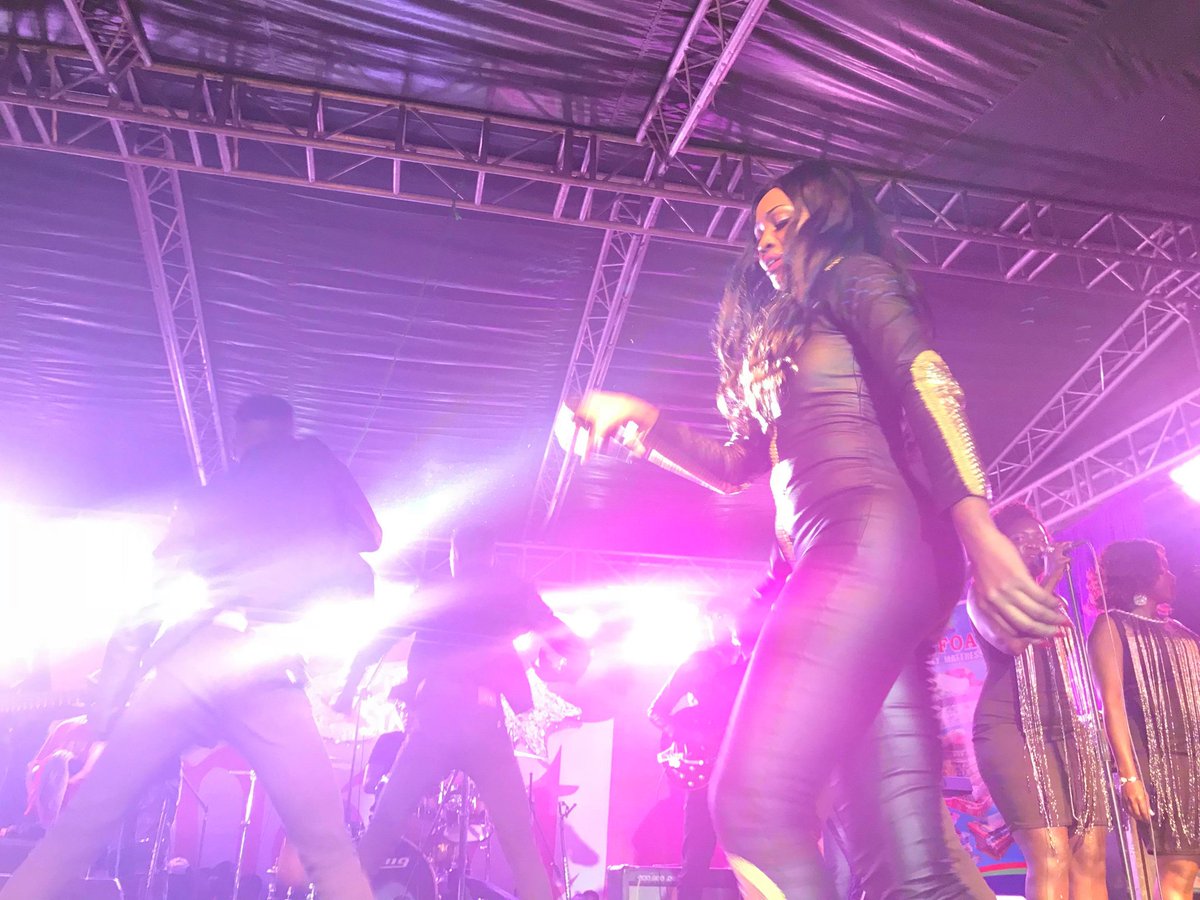 Spice Diana took the crowd through her songs; Tokombako, Tekinanta, Akabimbi, Sitoma, Anti Kale, Nze akwagala, onsanula, gwe weka, Bukete, njabala, asipolo and koona with the aid of a live band.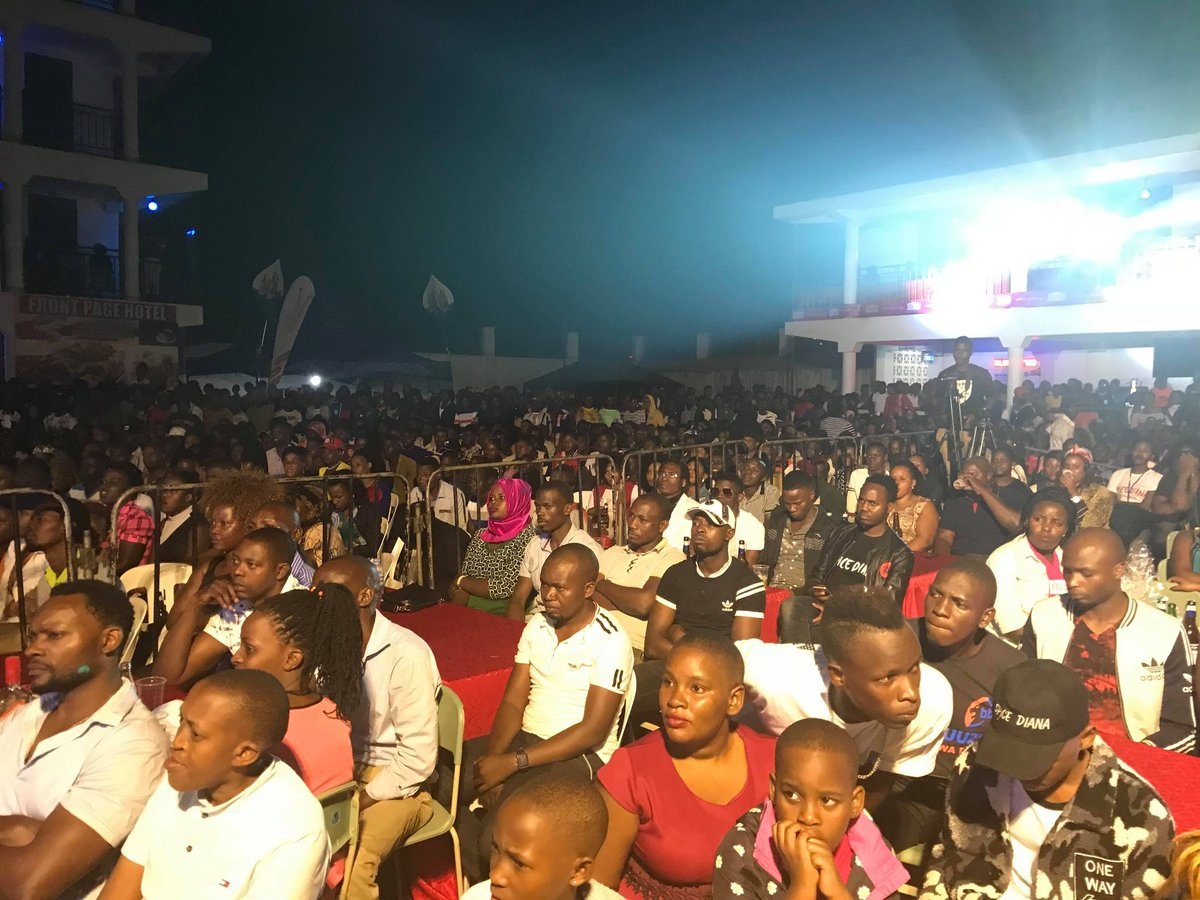 However, she sung anti kale without the band and was forced to perform it thrice.
Eddy Kenzo, Geosteady, B2C, Big Eye, Roden Y Kabako, Topic, Lydia Jasmine and Young Mulo graced Spice's concert.