By Enock Mugabi
Talented RnB singer, Fille Mutoni should go and slaughter her chicken or should pay a visit to her ancestral jajjas and thank them for being lenient and blessing her.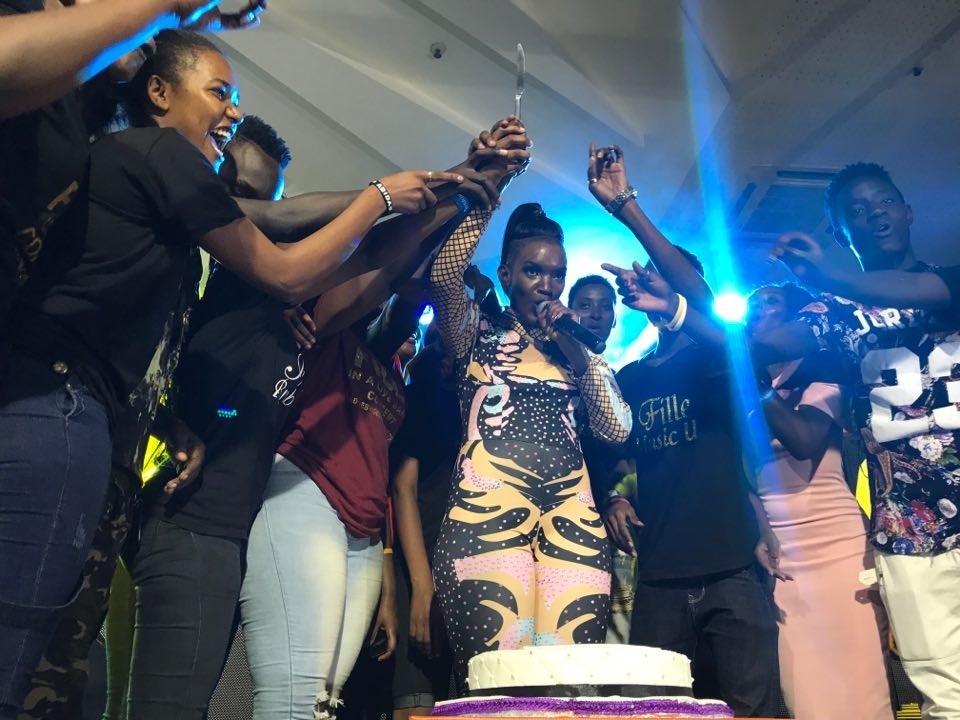 This is after surviving to register a flopped show on her first ever maiden concert. Notably, Fille's concert which was supposed to happen last weekend but postponed following the death of fellow colleague, Mowzey Radio.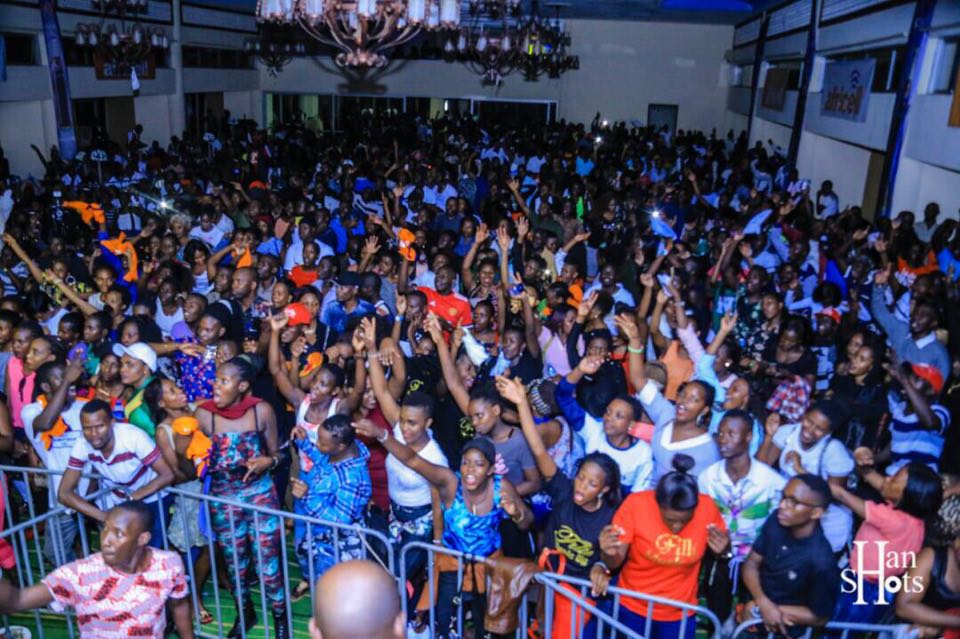 Many thought including Fille herself that this could antagonize revelers attendance when her management re-scheduled it for another day but thank God the attendance was fairly good.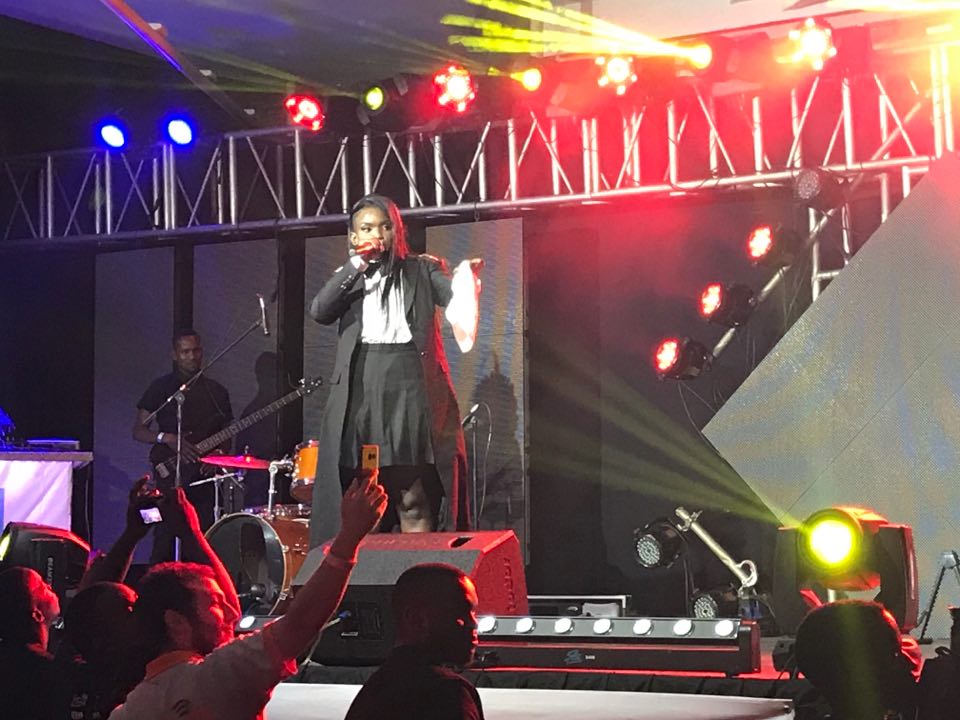 Unlike other concerts, The 'Kizungu Zungu' hit maker's concert was lit.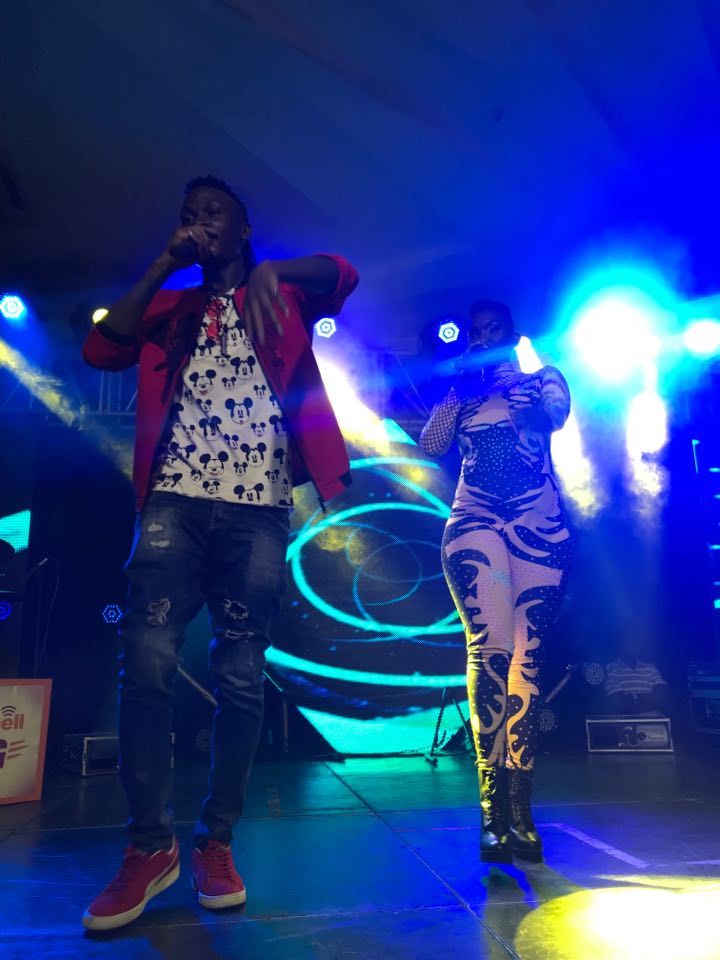 The stage was exceptionally organized and the lighting was on point, credit goes to the stage manager and her experienced boyfriend, Mcee Kats.

The crowd was treated to thrilling lineup of curtain raisers like Nutty Neithan, Exodus, Bebe Cool, sexy Lydia Jazmine, Been Gunter, Geosteady, Rabadaba, Winnie Nwagi, Maro and comedian duo of Madrat and Chiko before the main act.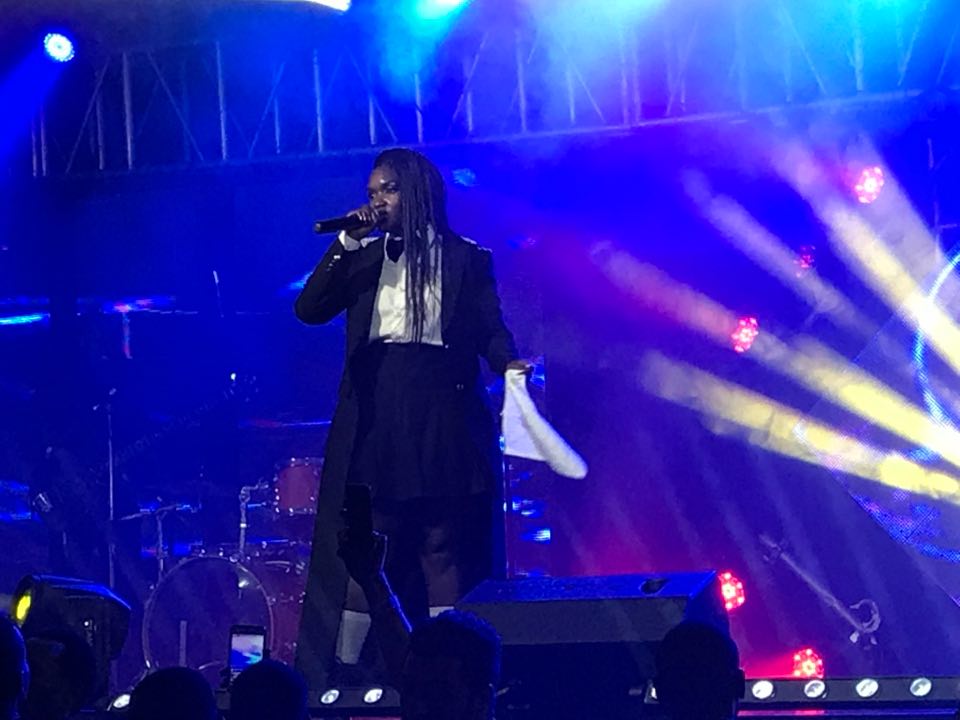 During the intervals of course Mcee Kats kept on engaging the crowd with his mceeing skills.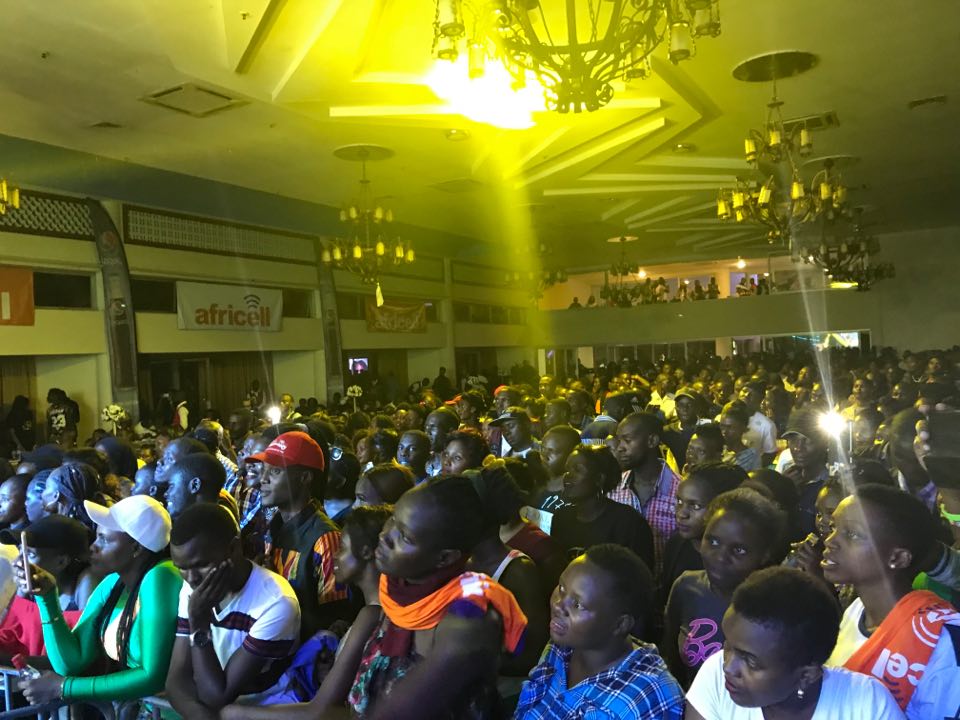 At exactly 10.30 pm, Clad in a white dope dress, Fille and her daughter hit stage amidst loud cheers from the crowd performing Judith Babirye's 'Mukama wewunyisa' gospel song.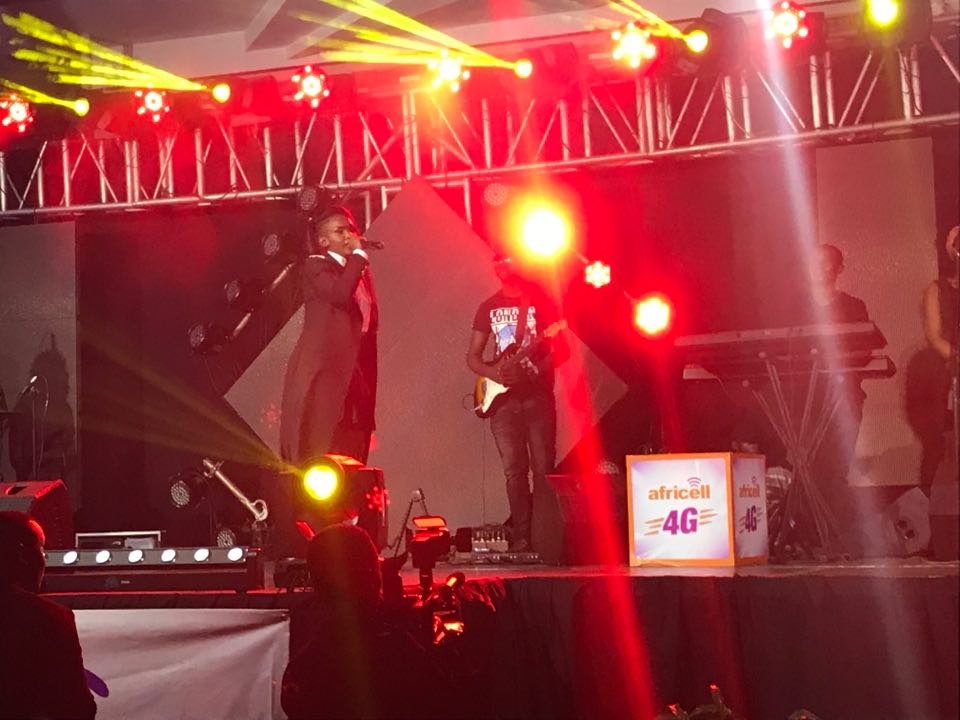 With a well versed band, fille sung her heart out to the excited revelers treating them with tunes like 'No retreat', 'Mpola Mpola', 'Gwe Asinga' before heading for a break.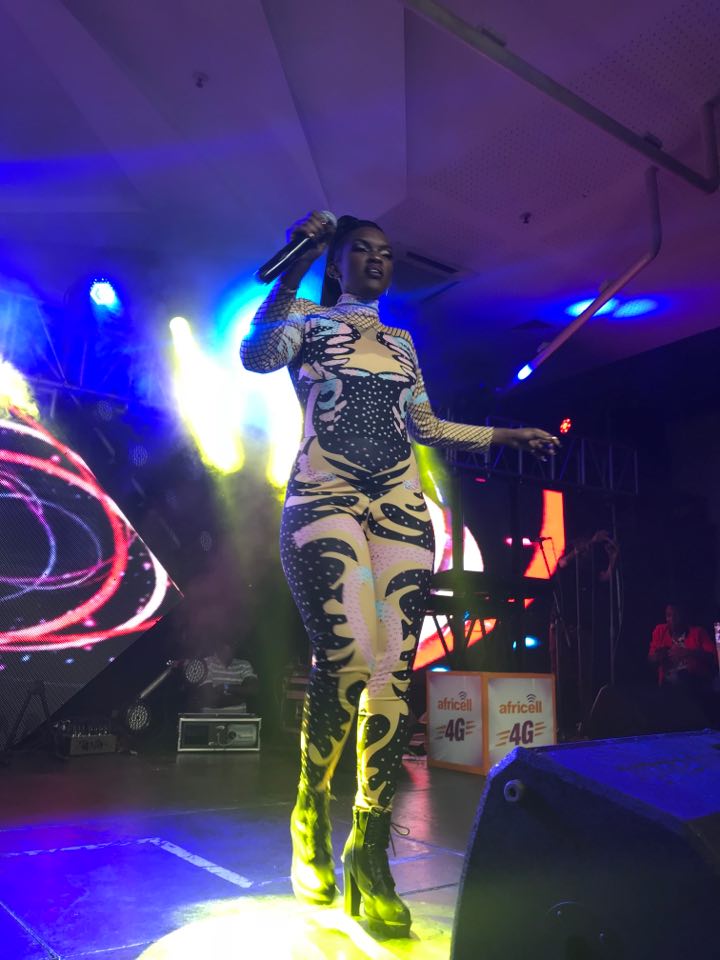 She bounced back dressed in Black and white, fully charged performing her hits like 'Kizungu Zungu', 'Where have you been at', 'Double Trouble', 'Katijjo', 'Its aint about money, 'Nakupenda', 'Mbeera Eno' among others before wrapping up the show.
Surely no one left complaining. All Photos by Ramol