By Enock Mugabi
Faded singers, Hilary Kiyaga aka Dr. Hilderman and Lady Mariam of 'Tindatine' fame endured a bad day last Friday at Spice Diana's main concert at Front Page Hotel in Namasuba.
The pair, arrived in time with hopes of getting chance to entertain fans in the fully packed venue.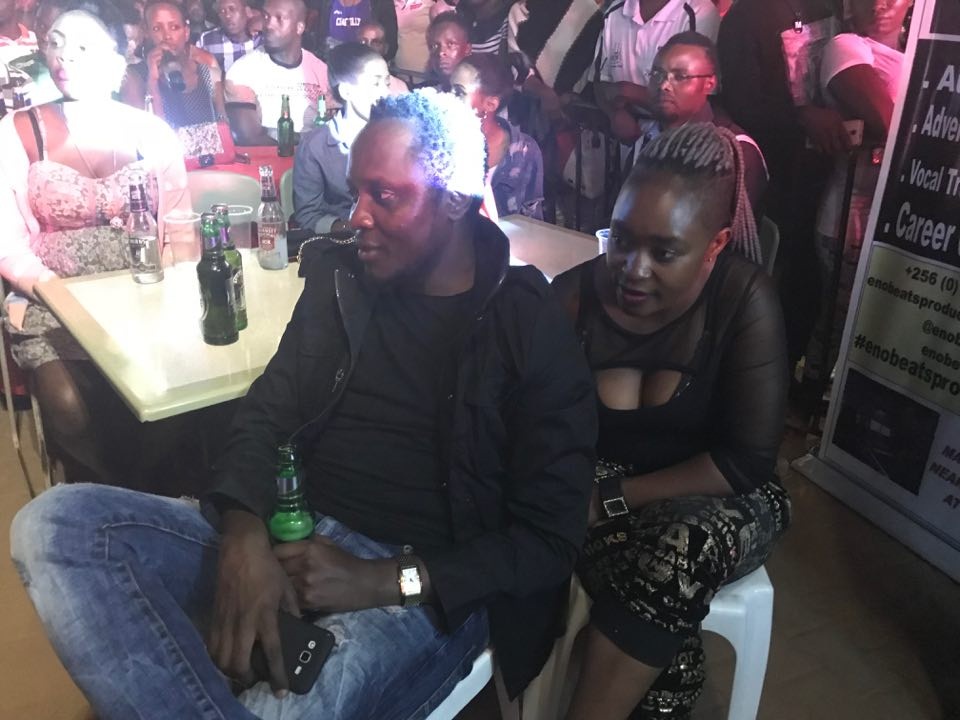 Apparently, the two forgotten artists were made to wait for the organisers to call out their names and perform but all in vein.
Hilderman was even spotted negotiating with the organizers to at least give him that only chance to perhaps prove the world that he still got the groove but no one cared to listen.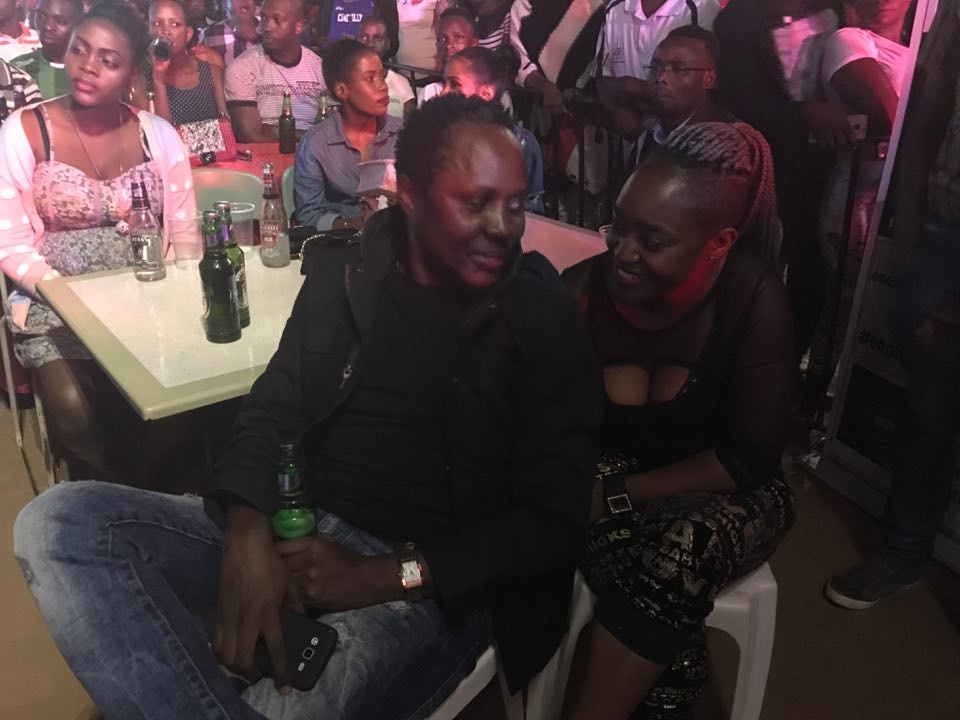 Following the frustration as any other clever man, the 'Amelia' hit maker couldn't just swallow such a huge disappoint without failing to figure out something else to lift his spirits.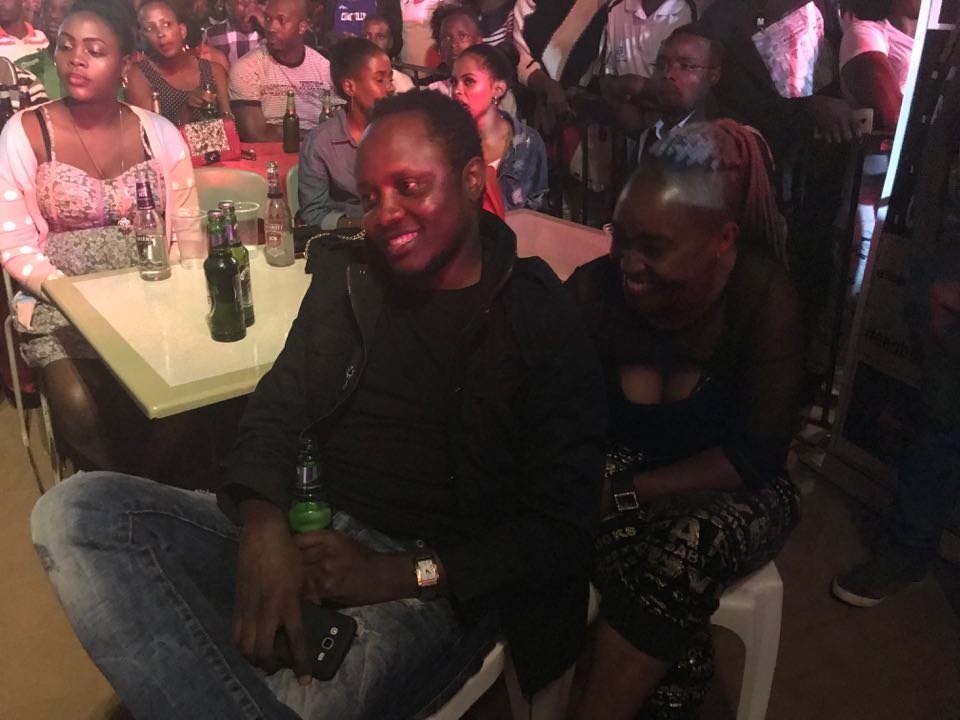 Hilderman turned the attention to Tindatine and convinced her how they could perhaps deal with their disappointments.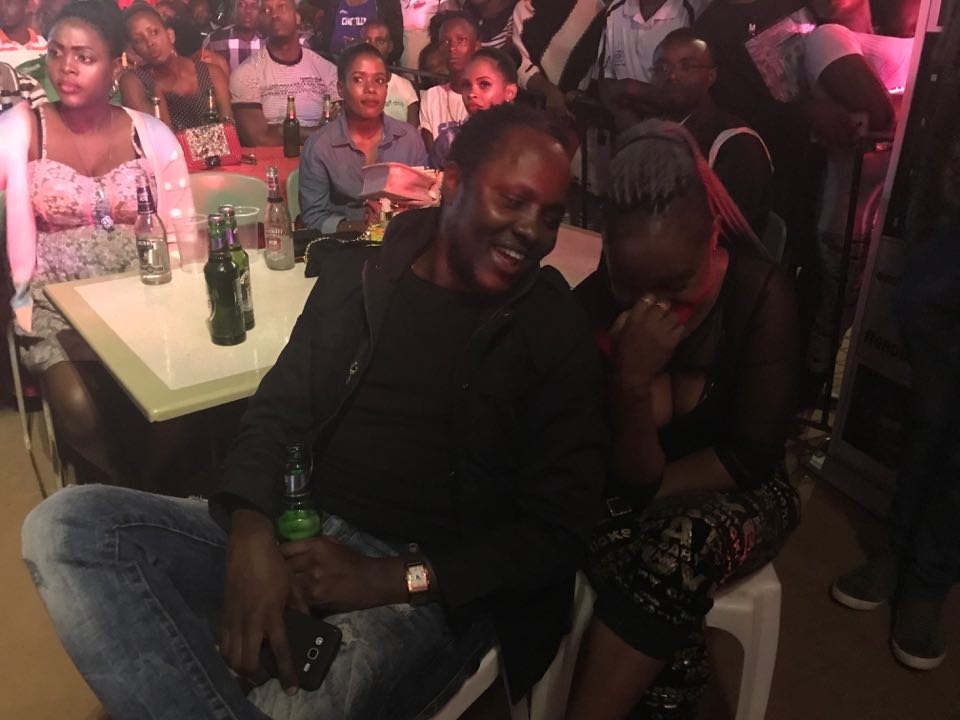 After a long chat of sweet talks, Hilderman managed to hook his fish as the two singers resorted to booze and cozying up to one another.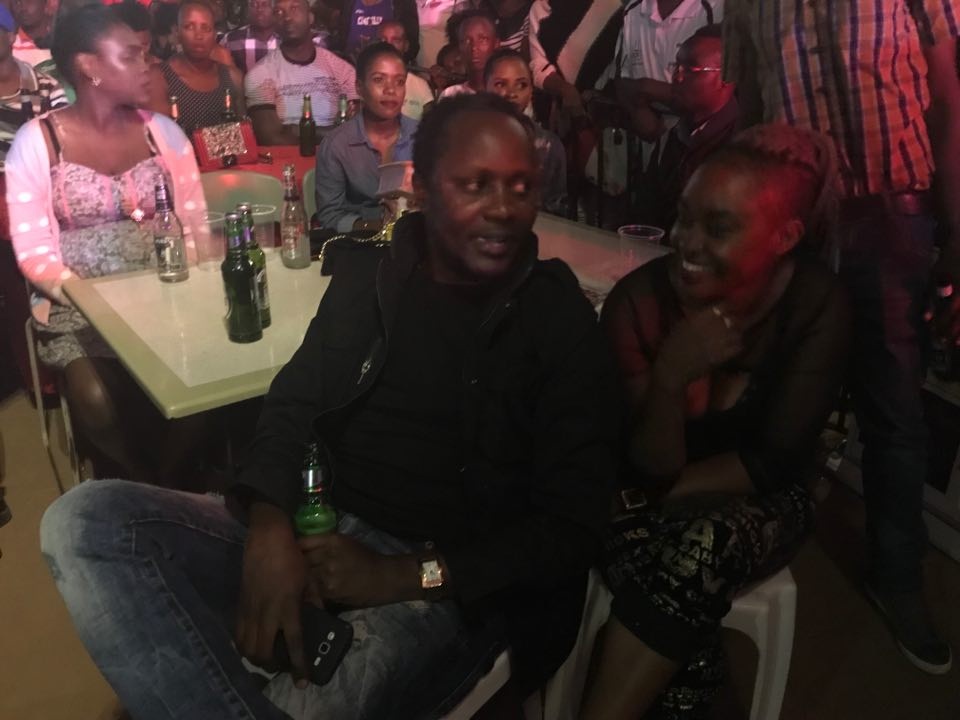 Tindatine did not disappoint in her front display with her boobs all out for the night.
Bazzinyi spotted the pair stroll out hands together as they headed for the unknown.
It wasn't a bad night after all!