By Chris Mabonga
When Boda Boda 2010 Patron Abdul Kitata was remanded to Kigo prison a den notoriously known for chicken thieves and iron bar hit men, he probably thought it was simple as eating chips and chicken.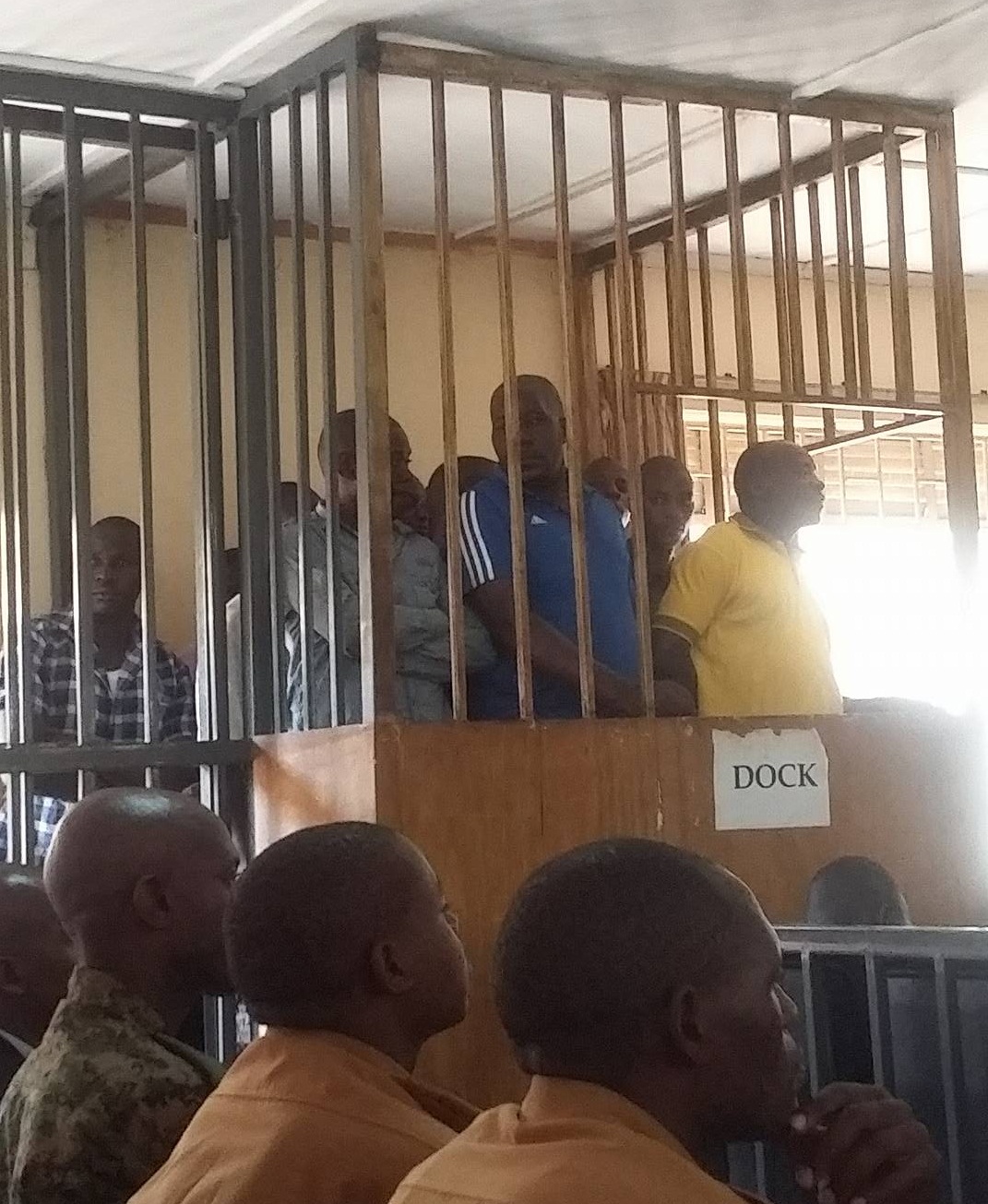 But when reality hit him hard and was welcomed by bedbugs twice the size of coffee seeds ready to ooze pints of blood out of his well-fed body, he came to terms with circumstances that had befallen him.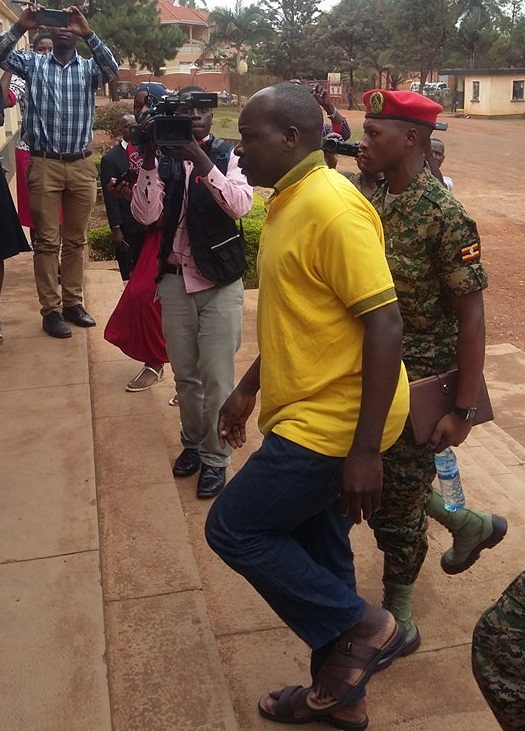 Abdullah Kitata was charged together with twelve others before CMI's Unit disciplinary court in Mbuya with five counts, one of which was failure to protect war materials. On the 29th of January, Kitata and his group were remanded to Kigo Prison and the case was adjourned for two weeks.
On appearing in court today, the notorious head of the infamous gang was seen putting on a yellow T-shirt tempting many to think he was trying leverage support from the big man in Entebbe since his Boda Boda gang reportedly played a pivotal role in the 2010 presidential campaigns.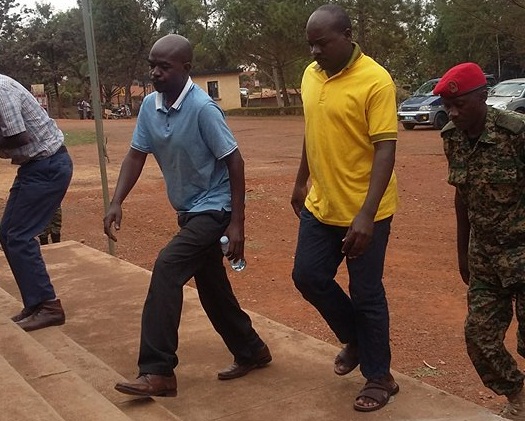 A timid Kitata under tight security was whisked to the court chambers for his second hearing where his expected to be read fresh charges.
Just a reminder; Kitatta and other suspects were referred to the court martial by the disciplinary Army committee in Mbuya on charges of possession of Army war materials.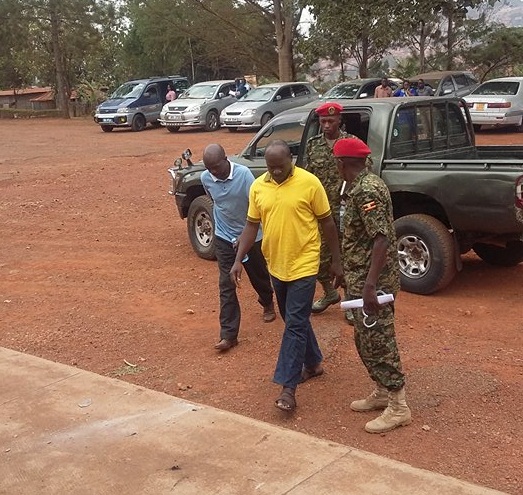 Kitatta and others remanded to Luzira till 27th February, 2018.