By Bash Mutumba
The former face of Badi Music, Alexander Bagonza aka A Pass, really seems to be struggling when it comes to live performances. The disses that critics usually throw at him not withstanding, the Gamululu hit maker has failed to impress on the arts field. The skinny musician, who now looks comfortable being an online clown ( he is funny sometimes), disappointed his fans who had welcomed him on stage with cheers – as he had come to curtain-raise at Fille's show – and he just danced for 3 seconds then ran off the stage.
For almost the whole of last year, A Pass has not been at any paying event – be it as a fan or a perfomer. He has however been salvaged by his commanding digital presence.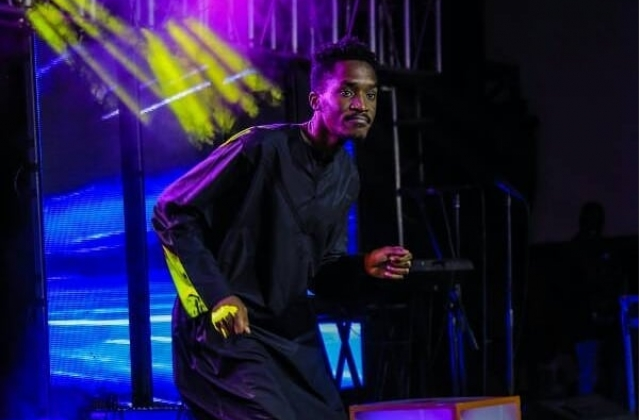 After incessant management woes, The Teacha's year couldn't get any worse, so he accepted to sit that one out and do better this year. But by the look of things, he hasn't been doing much to solve the problems he has always had with performing live. At Fille Mutoni's show last Saturday at Golf Course hotel, amid crazy rounds of applause from his fans, A Pass hit the stage with his new hit single Didadada. The crowds showed massive support but they got disappointed when he didn't sing, but just danced for a few seconds and ran off the stage.
"I think he gets a lot of money from online sales like iTunes and that's why he now takes us for granted." Lamented Edward, a confessed A Pass die-hard. Indeed, he capitalizes on his huge social media following and comedy videos to get traffic to all his platforms.
It is worth noting that last year, A Pass rubbished all claims that he uses auto-tune in his songs; and blamed his poor show voice on the microphones. He then vowed to always be going to shows with his own microphone for effect. So now we ask: what went wrong?