By Enock Mugabi
Singer, Pius Mayanja aka Pallaso might not be having a hit song in rotation at the moment but it has not deterred him from enjoying his life.
As the saying goes life is precious but too short, Pallaso is doing everything in his power to live it to the fullest and this could be emanating from his colleagues who passed on in recent years.
In order for him to avoid regrets of leaving this sweet world with so many missions unaccomplished, the 'sawa ya kuzinna' singer is using every opportunity he has to bonk.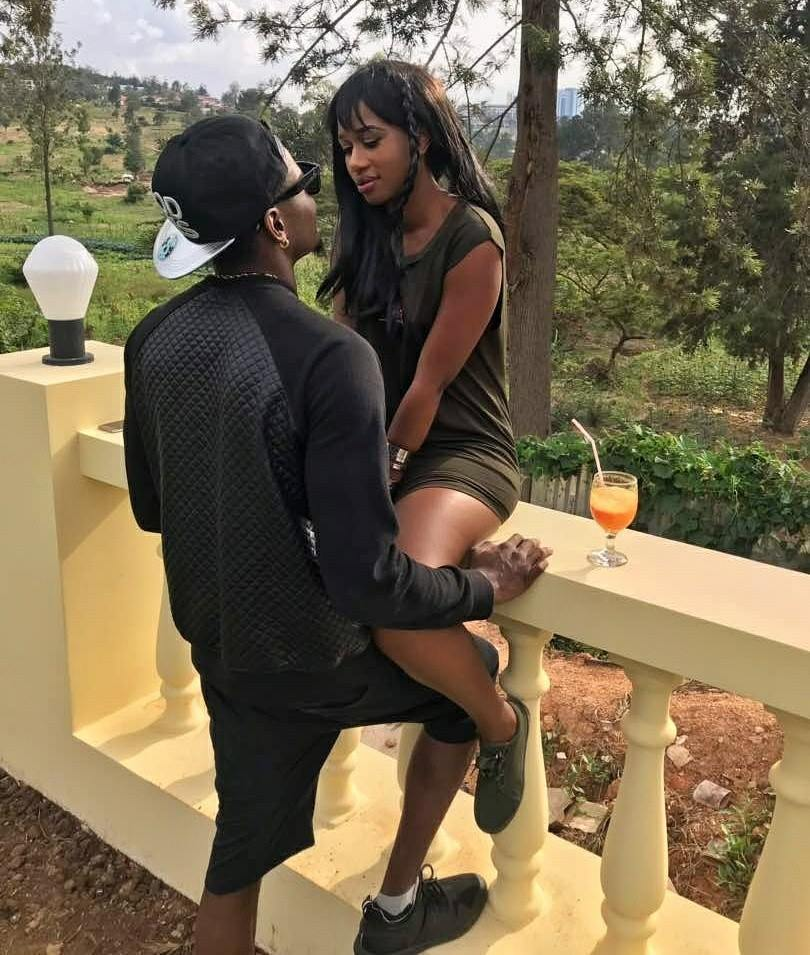 The sucker free boss' appetite for the bearded meat is on another level of late.
While in Kigali, the land of sexy and waterlogged babes, Pallaso used the golden chance to hook up a mysterious hot chic for romping sessions.
In one of the exclusive pics we have, Pallaso is seen making a serial move between the chic's juicy thighs and going for her drooling lips.
We are pretty sure that this will not impress his Zungu girlfriend, Nicole Hayman.