By Bash Mutumba
The untimely death of Ugandan Music Legend Mowzey Radio aka Moses Nakintije Sekibogo left big wounds in the hearts of many; including celebrated musicians and fans from all over the world. Mr. P aka Peter Okoye, one of the thriving twins of separated Nigerian singing duo P Square, paid tribute to his late friend Mowzey from Radio and Weasel.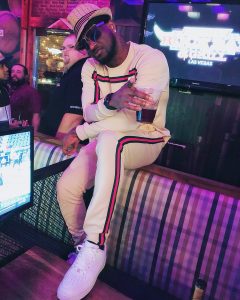 Mr. P updated his snap story with the caption, #RIPRadio
Our Broda Representing Us In The US ??. MrP @peterpsquare From ??. Thank you for the love and support. Radiolove❤️ #Legendary #KingMoses pic.twitter.com/u1bp6aiypu

— RADIO & WEASEL (@RadioandWeasel) March 6, 2018
When Mowzey Radio had just succumbed to death, over head injuries sustained in a bar brawl, Peter was one of the African stars who wished the fallen General a peaceful rest.
My heart goes out to the entire Ssekibogo family and Ugandan music lovers and Fans? Just heard about the passing of Mowzey Radio? R.I.P. Bro. You were a Man of great Talent and you will be missed.☹️??R.I.P. #RipRadio #MowzeyRadio pic.twitter.com/oqZhXVq6uy

— Peter Okoye MrP (@PeterPsquare) February 1, 2018