By Bash Mutumba
Rapper Fefe Bussi aka Mukiiza Frank is one of the hard-core Ugandan rappers, who treasure the aesthetic style of Rap. The self-proclaimed Smallest Rapper had no kind words for his rival in the Rap game Fik Fameica in his new anticipated hit, which sounds a lot like a Diss track.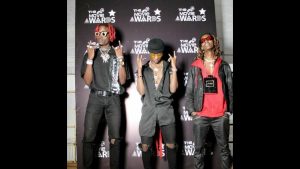 In the bloody piece titled "Who Is Who?", the skinny man, behind hits like Kajjambo featuring Ykee Benda, Yes/No, Business and others; calls Fik a new rapper who is simply overrated and a Makanika(one who forces life – literally a mechanic) in the game. He added that he tried to get something to emulate from the Kutama Hitmaker, all in vain: only nice thing about him was the hair, yet it is also for bum drillers.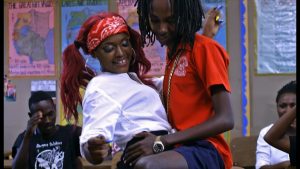 In the same song, Fefe propelled unapologetic digs at Lugaflow artist Gravity Omutujju, for being a fake rapper, and that he has written many songs for him that he ended up spoiling.
By press time, we hadn't gotten feedback from the victimsbut we shall keep you posted in case of anything.