By Chris Mabonga
Local Philanthropist Bryan White Saturday evening brought Mbarara Municipality to a standstill after his much anticipated Bryan White Foundation launch attracted a thousands of local residents who came to get a glimpse of the man who has made a name for himself by trying to solve the country's  biggest problems; poverty and unemployment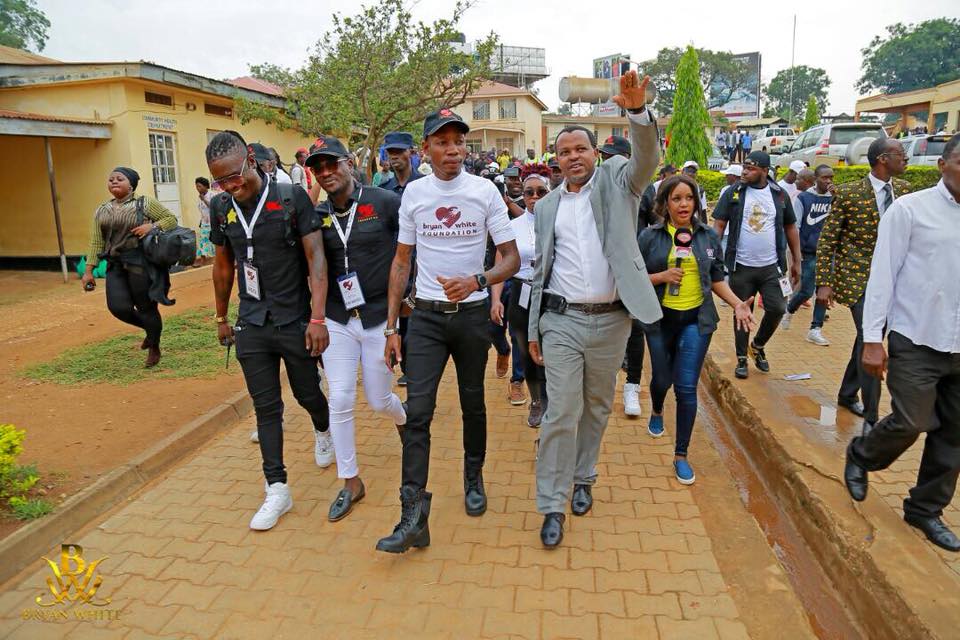 The launch of the Bryan White Foundation took place on Saturday in Mbarara Municipality and trust me the event went down in the books of history as a huge success as thousands of people filled up the local stadium waiting for the big man(of course financially) to unveil the goals and objectives of the foundation.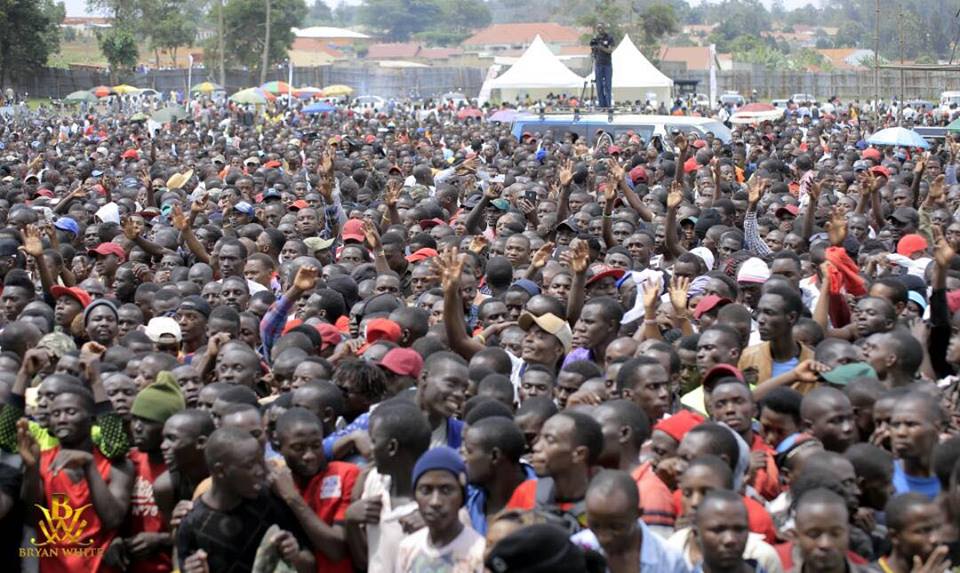 The excited crowd was entertained by the foundation's signed artists; Cindy, Weasel, Dj Micheal, Pallaso and a number of Comedians like Alex Muhangi, Mad Rat and Chiko.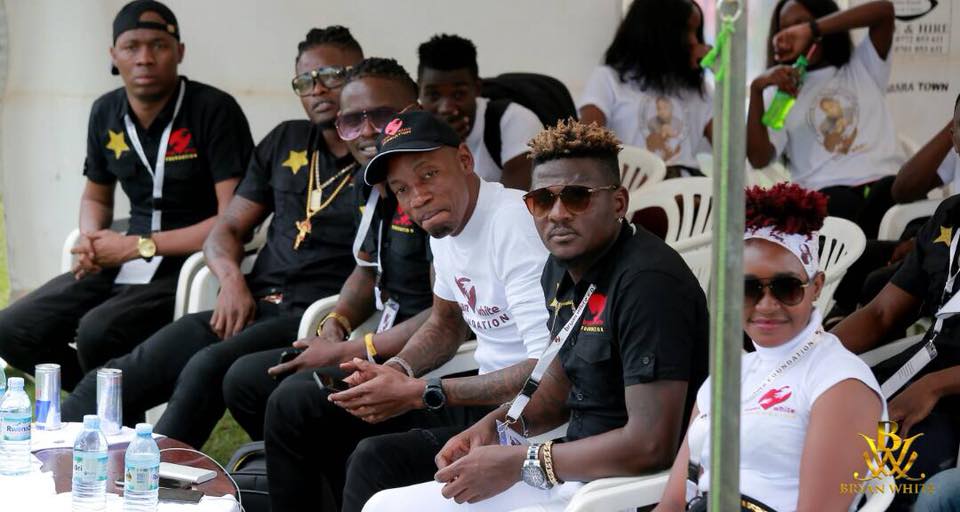 After the launch, Bryan White who was in the company of his well-paid musicians and senior journalists proceeded to Mbarara Referral Hospital where he made a donation of basic needs like food, Soap,Mosquitoe nets and money.