WEDNESDAY UPL FIXTURES 
UPDF vs Onduparaka, Bombo (4pm)
URA vs Vipers SC, Namboole (4.30pm)
SC Villa vs Masavu, Masaka (4.30pm)
Maroons vs Kirinya-Jinja, Luzira (4.30pm)
By Denis West
Even in his playing days as a part-time striker and later in defence at Nile FC and SC Villa, Ibrahim Kirya was appreciated wholeheartedly.
Still, managers found something likeable about him despite his limited playing abilities – his sheer determination to excel.
As a coach, Kirya hasn't been so illustrious but somehow teams crave for his signature.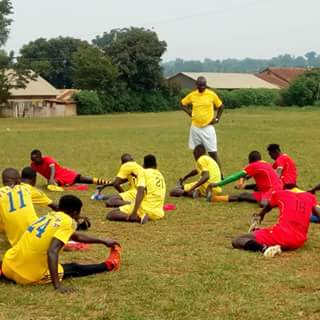 Just has Mbarara City closed the door on him recently, Masavu immediately extended him an olive branch as they bid to fend off the relegation scare.
His end-justifies-the-means approach cost him jobs at SC Villa and URA but struggling teams find his never-say-never attitude a must have.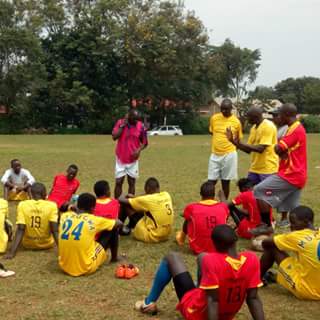 He cut his coaching teeth as an assistant to Mike Mutebi back in early 2000s at Simba. But was overly inspired by legendary Paul Hasule (RIP).
He won several trophies at Villa Park as deputy to a catalogue of coaches, switched to URA and returned to coach the Jogoos in full capacity winning the Uganda Cup in 2015.
It was at financially crippled Lweza that Kirya showed his true character as a coach. He cajoled the dispirited players, most of them with their careers over the hill, into an outfit that shocked the big boys like KCCA.
He is credited for luring Geoffrey Sserunkuma back into action after temporarily retiring into Sunday football and never held onto him when he sought for 'greener pastures' at KCCA. The rest is history.
Insiders at Lweza intimated how Kirya would share his salary with players who had not received theirs in time and implored them to fight on.
That fatherly gesture is imperative to clubs fighting for survival and that's why teams in search of a redeemer can't look beyond Kirya.
His 18 years in coaching gives him the advantage to virtually know every league player's strength and weakness. Some are players he helped on their way up and look to him for inspiration.
A sight of him conducting his first training session at Masavu could be mistaken for a coach who has been with the players for decades.
Masavu's biggest game in their relegation dogfight comes this Wednesday when they travel to Masaka to face leaders SC Villa that are yet to lose a game at Masaka Recreation Ground.
With Joseph Mutyaba or Alex Gitta in charge, they would be already fighting a lost war but with Kirya on board, they will arrive in Masaka with great confidence that they can spring a surprise with someone who knows the Jogoos inside out.
Kirya's imposing presence on the touchline is enough to send shivers down the spines of opposing coaches and match officials – another added benefit to his employers.
All said, Kirya has a taste of physical and workaholic players he wants to recruit himself. Once you deprive him of that, be sure he won't stay long like it was the case at Mbarara City and URA.
There is no guarantee that Kirya will secure Masavu's league safety but as Monday follows Sunday, he will have a top flight club yearning for his signature the following day the Entebbe side is demoted.