By Bash Mutumba
Over the years, collabos made by Ugandan artists with international acts – for some reason – have always failed to work out. Musicians when asked, usually say that their international counterparts don't do enough in marketing the songs they do together, but critics ultimately blame it on poor management.
Regardless of the 'bigness' of the artist, the fate of a Ugandan musician's collaboration with say, a Jamaican is always obvious: a flop. Case in point, Jose Chameleon's songs featuring Konshens and Dancehall King Beenie Man didn't stand the test of time, despite all the above being big names.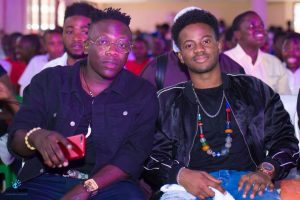 "It all zeroes down to good management." Says Eddy, a self-proclaimed Ugandan music lover.
"A sharp manager will always use the same quickness and dedication he used to get the collabo, in marketing it. Remember, it is not a local song, so it ought to reach international platforms." He explained.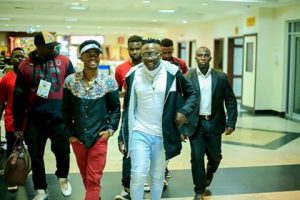 Impressing though, Geosteady Blackman's duet with Mavin artist Korede Bello aka Mr. Romantic got completed – with an official video – in less than a month. Geo with his writing and producing prowess made the Nigerian star seem very comfortable singing on the Ugandan beat, and Sasha Vibes did justice to the piece by giving it a befitting video. Watch!