You are either a Pallaso's hater or his supporter as he starts living a 'pac life' with his team at the podium.
Pallaso has been on a tour in Australia and since joined the podium team and its CEO Bryan White.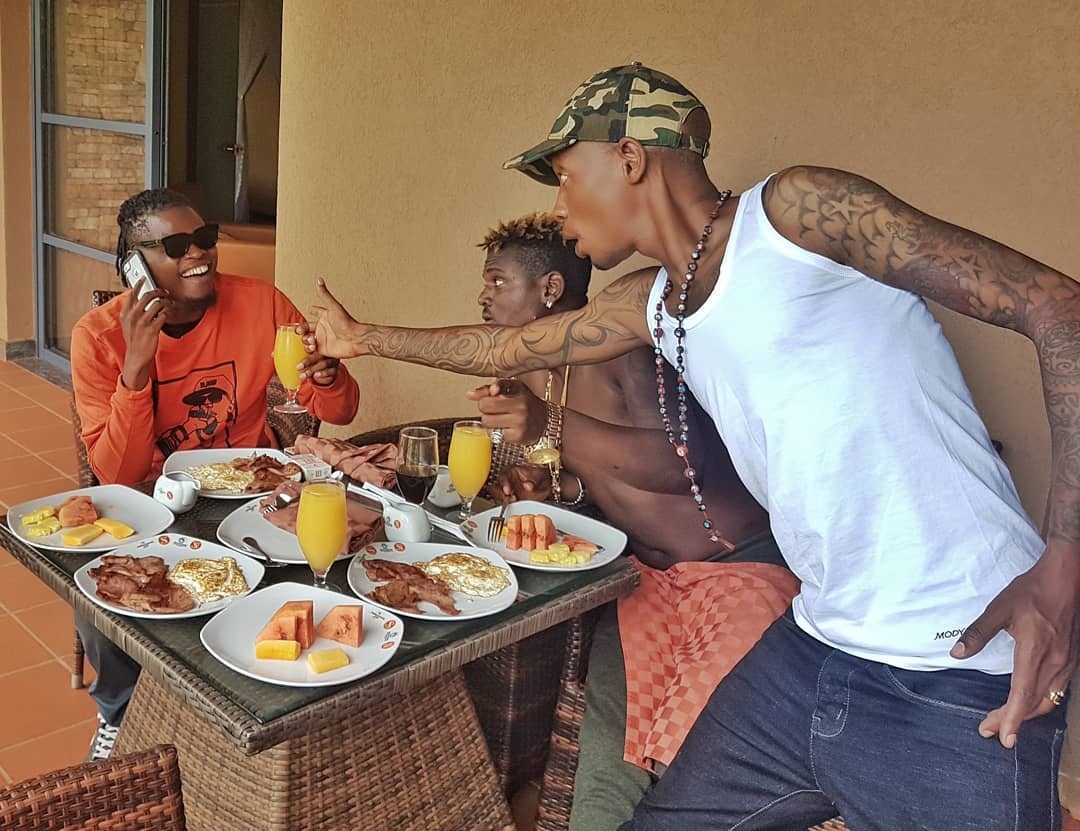 The singer straight from the Podium Team camp posted a picture of himself with Bryan White and DJ Michael having breakfast.
He alerted his haters and supporters: "In Kampala living that Pac Life. The Podium boys with the CEO. People wanna see you get it till you get it then you talk about how you got then the same ones get offended make your mind up."
Pallaso added: "Are you a hater or supporter you either wanna see me shine or you dont."