By Bash Mutumba
Diamond Platnumz and Zari are still making headlines, two months after their bizarre split. The two fellow parents of two children together(even though each one has other kids elsewhere) had a tumultuous relationship before Zari decided to end it.
After us thinking that maybe they had both moved on, Zari has showed dissatisfaction. Through Snapchat, Zari aimed a not-so-subtle jab at the Baba Tee.
"Some managers need to do quality assurance before their artists utter nonsense for public whatever. When last did you see your kids? I bet they forgot all about you, dummy. Think before you caption, idiot. Mxeeew"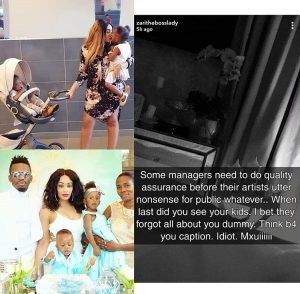 The reason for this furious message might be Diamond's post which advertised a women's event hosted by celebrity TV and Radio host Zamaradi Mketema of Clouds Media, which Zari deemed hypocritical.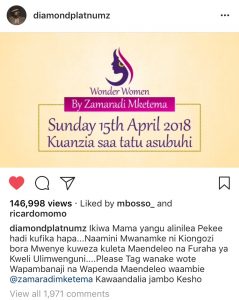 The golden question though is, if Zari really wants Diamond to see the kids, she was in Tanzania recently, why didn't she take the kids to Madale where Diamond's mother lives, like she always used to do? But never mind, she used all their Instagram accounts to block their father long before this incident.