By Bash Mutumba
When Zari and Diamond Platnumz separated, we thought that the beef the two had with each other's enemies had ended. However in Ali Kiba's new song "Mvumo Wa Radi", he penned lyrics that seem to be attacking the beautiful Zarinah Hassan.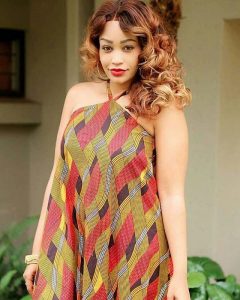 The last verse on the song has Kiba's suave voice flowing 
"Wanaojiita ma-sponsor Baby wasikuzingue; Wanaojiona ma-Boss-Lady, ma-Boss-Baby…" 
It loosely translates to
"Those that call themselves sponsors shouldn't disturb you, Baby; those that see themselves as Boss Ladies and Boss Babies…"
Given that we all know that Zari is the only East African public figure that calls herself Boss Lady, isn't it safe to say this was directed to her? And well, who doesn't get nagged by how Zari keeps reminding us how rich her kids are!