The 2018 Copa Coca Cola round of 16 climaxed today with hosts, Mbarara High, 9-time winners, St Marys SS Kitende, Ryakasinga CHE, Hill view, Jinja Progressive Academy (JIPRA), St Paul, Hands of Grace and St Paul crashing out.
Quarter final draw is out and matches will kick off tomorrow.
Round of 16 Results;
Kimanya 1-0 Ryakasinga CHE
Jinja SS 2-1 Hill view
Buddo 3-0 Mbarara High
Jinja Progressive Academy (JIPRA) 2-3 Agape
St. Marys SS Kitende 0-0 Lira town College (4-5 pen)
Kigezi 2-0 St Paul
St Julian 0(6)-0(5) Old Kampala
Welden School Mbarara 0(15)- 0(14) Hands of Grace.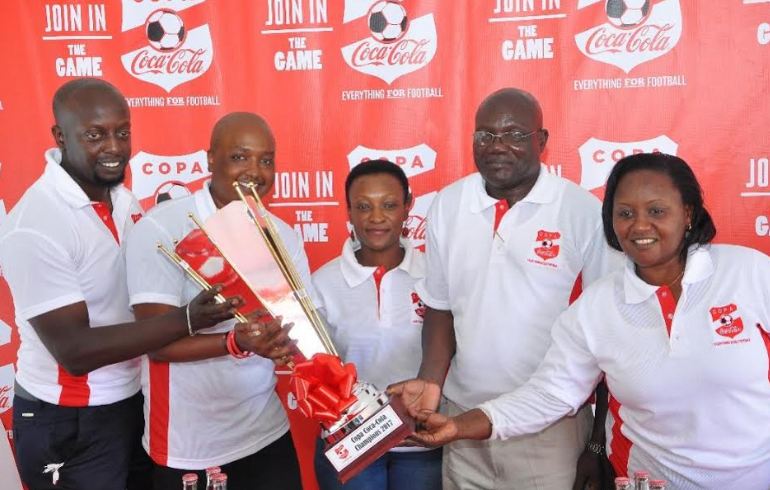 Quarter-Final Draw;
9am
BS Kimanya vs St. Julian
11am
Jinja SS vs Lira Town College
2pm
Buddo SS vs Kigezi High School
4pm
Welden School vs Agape SS