Zari has taken time off for a walk after days of jet lag.
The socialite was hired by Brian White to aid in his Arua project.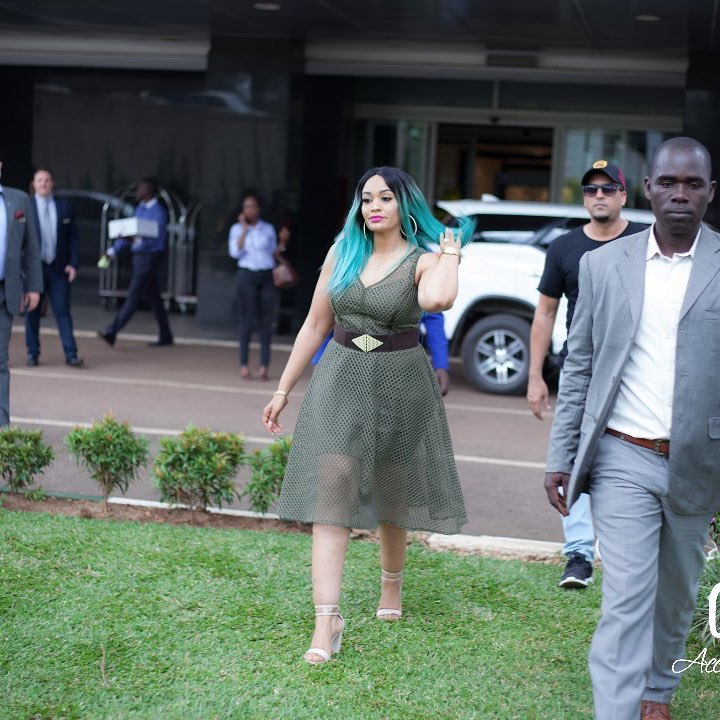 Zari, mother of five, slipped into a light green fishnet dress, matching it with green synthetic wig as she walked along her manager Ally Alibai of Talent Africa.
The South Africa based socialite is penciled in for a judge role in this weekend's MISS Uganda finals.