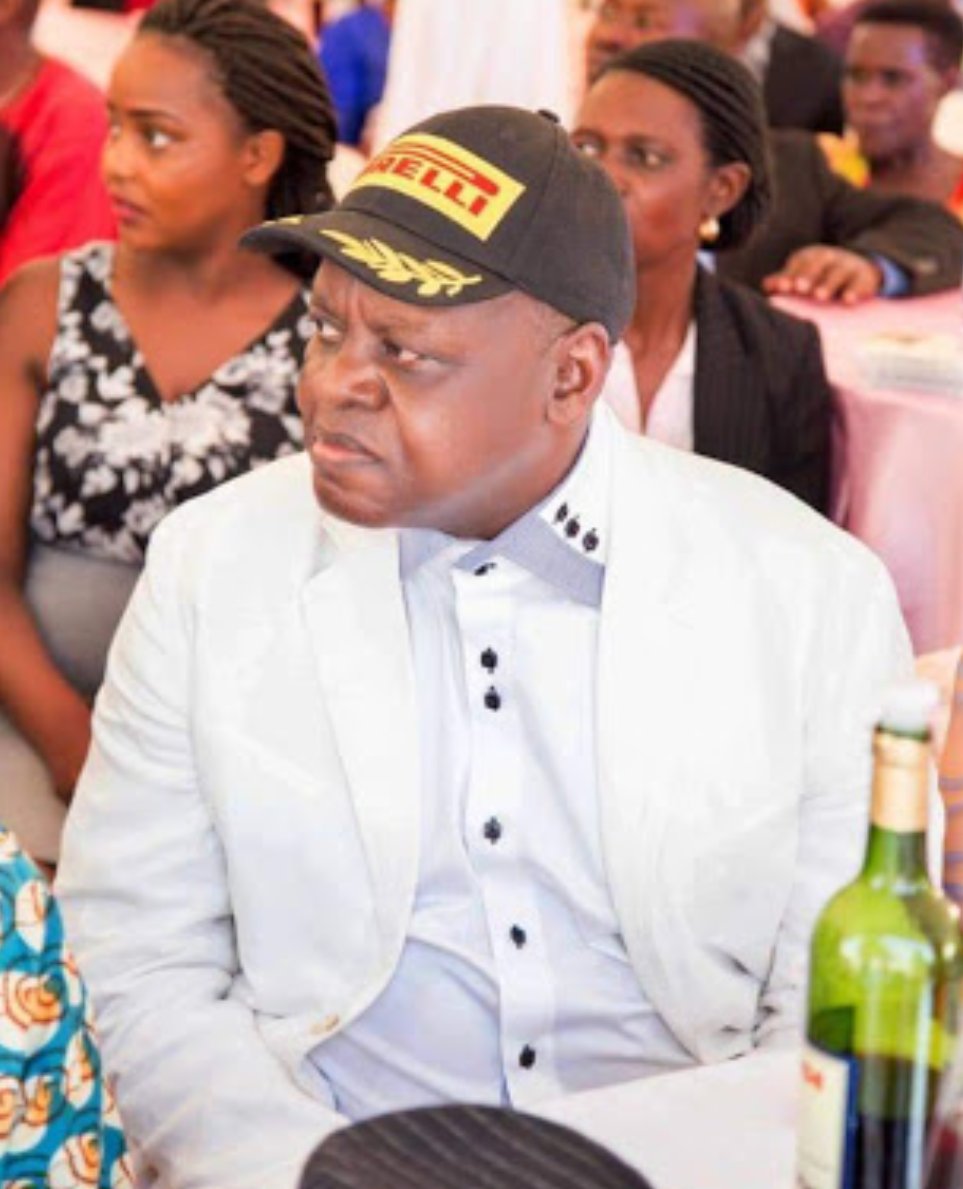 Friends to the late Charles Muhangi have said that the prominent business man and former motor cross champion was in good health on Wednesday night.
Speaking to journalists, Salim Uhuru president of the Uganda Professional Boxing Commission expressed his shock upon hearing the sad news.
"I was with him yesterday night and he was in good shape so I was very shocked when I received a call informing me of his death,"  Uhuru said.
The 65-year-old was reportedly found dead in his bed on Thursday morning at his home in Buziga. His wife was not at home as she had gone to pick one of their children from school.
The area chairman of the area,  Willy Robert, told our reporter that he received a call from Muhangi's children at around 8:50am.
Their father was "not feeling well", they told him on phone.
According to Willy , when the medic arrived at the house, he found Muhangi lying in bed, already dead.
Igara East MP, Michael Mawanda said the deceased's family, told him that Muhangi retired to bed at 1am, without any complaint, after holding meetings with unnamed people at his home.
Mary Karooro Okurut, the Minister of General Duties in the Office of the Prime Minister couldn't speak much only saying "It's sad. We are still in great shock."
Muhangi who , won the 1999 Africa Rally Championship and had , to date , remained the only Ugandan to have ever won such a championship, had recently been involved in a wrangle over commercial buildings in Kampala city.
Earlier this month, seven commercial buildings in the city were closed leaving traders stranded. Businessmen Mansur Matovu, alias Young, and  Drake Lubega said they were saving their buildings from being taken over "illegally" by Muhangi, who they said had already forced them out of Qualicel Bus Terminal, Qualicel building and Nabukera Plaza.
Muhangi claimed ownership of the 0.518 hectare of the land on which Qualicel Bus Terminal, Qualicel building and Nabukera Plaza.
He also insisted that he legally owned the land on which the buildings sat and advised both Matovu and Lubega to cooperate and vacate peacefully since he had defeated them in court.
The body of Muhangi was this afternoon taken to the city mortuary, aboard A plus Funeral services vehicle, for postmortem as police commenced investigations to ascertain the  actual  cause of his death.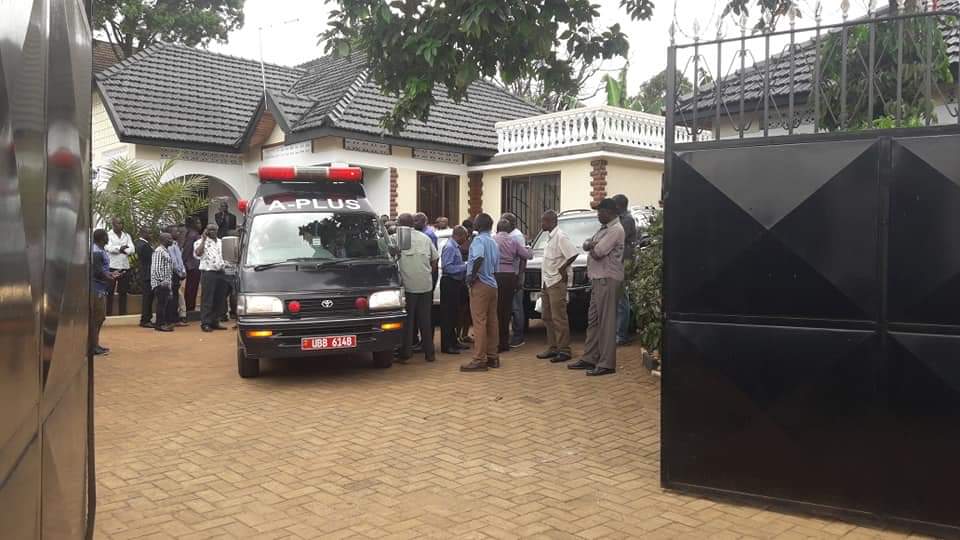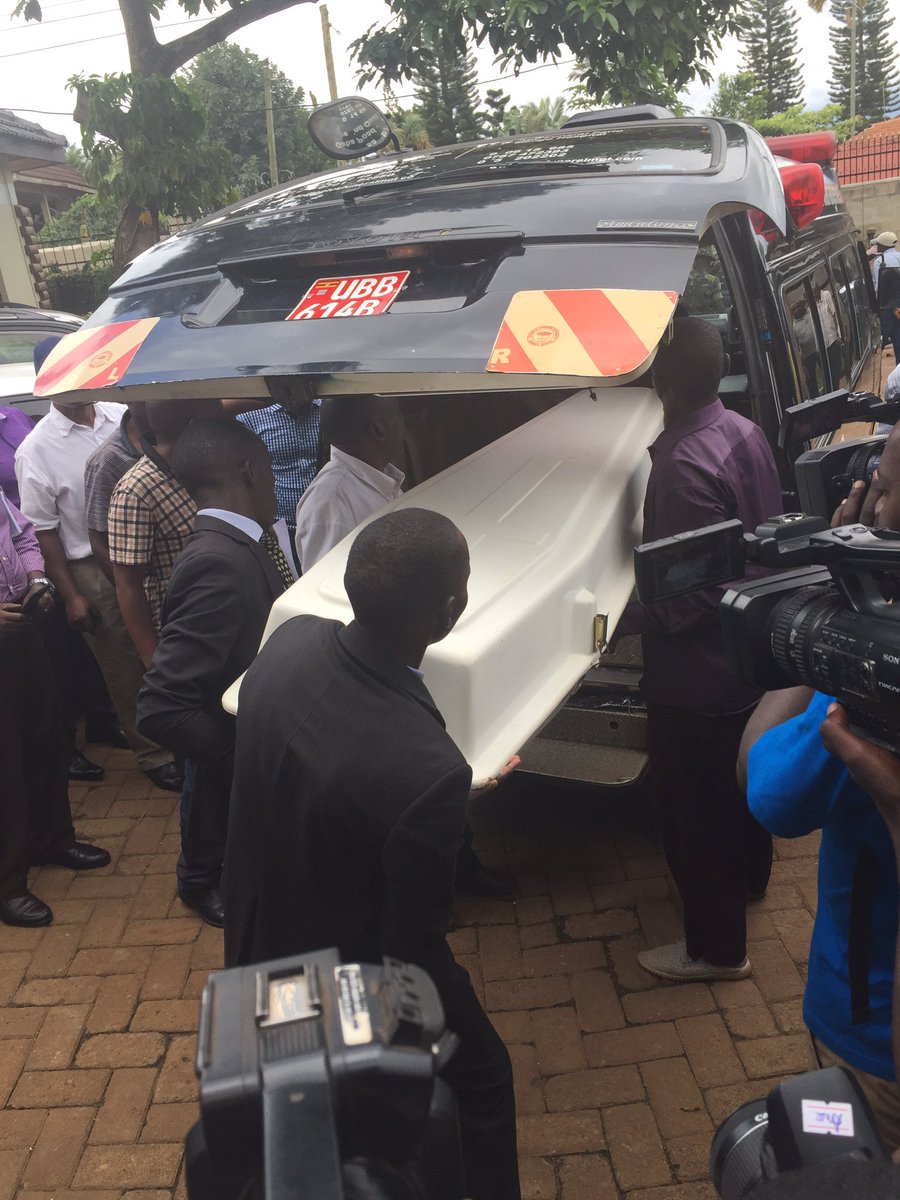 Meanwhile, Some Family members, who spoke to our reporter said they are to conduct independent investigations into what could have led to his death.
May his soul Rest in Eternal Peace