Singer, Juliana Kanyomozi has blasted a fan who seemed to be pressurizing her to get married in 2019.
Omujugujugu Moses (Twitter handle names) tweeted to Juliana "I pray you get married in 2019".
Juliana replied him "You are so kind but no thank you. Non Needed. Please save those prayers for your sisters".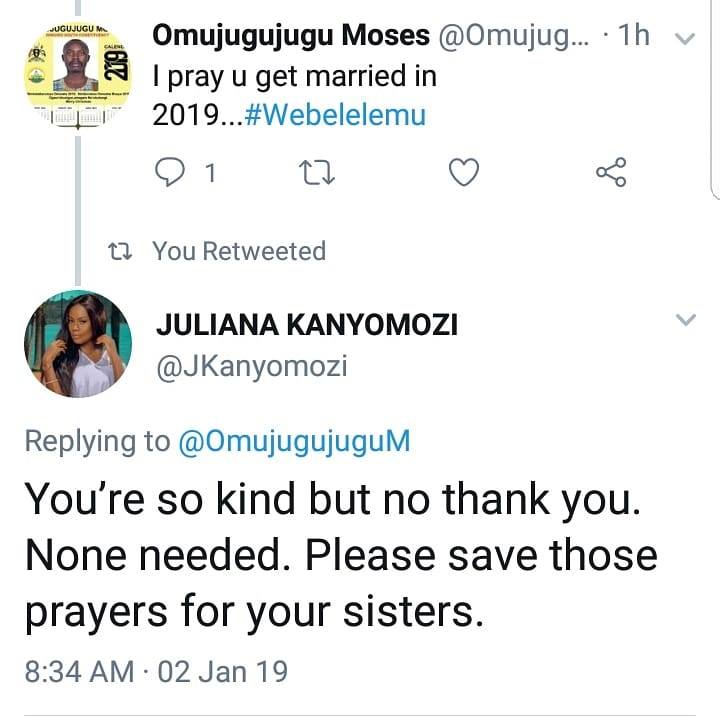 Juliana is single and shows no signs of getting married soon , after losing her lone kid, Keron Kabugo in July, 2014, a boy she mothered with ex-boyfriend, Amon Lukwago.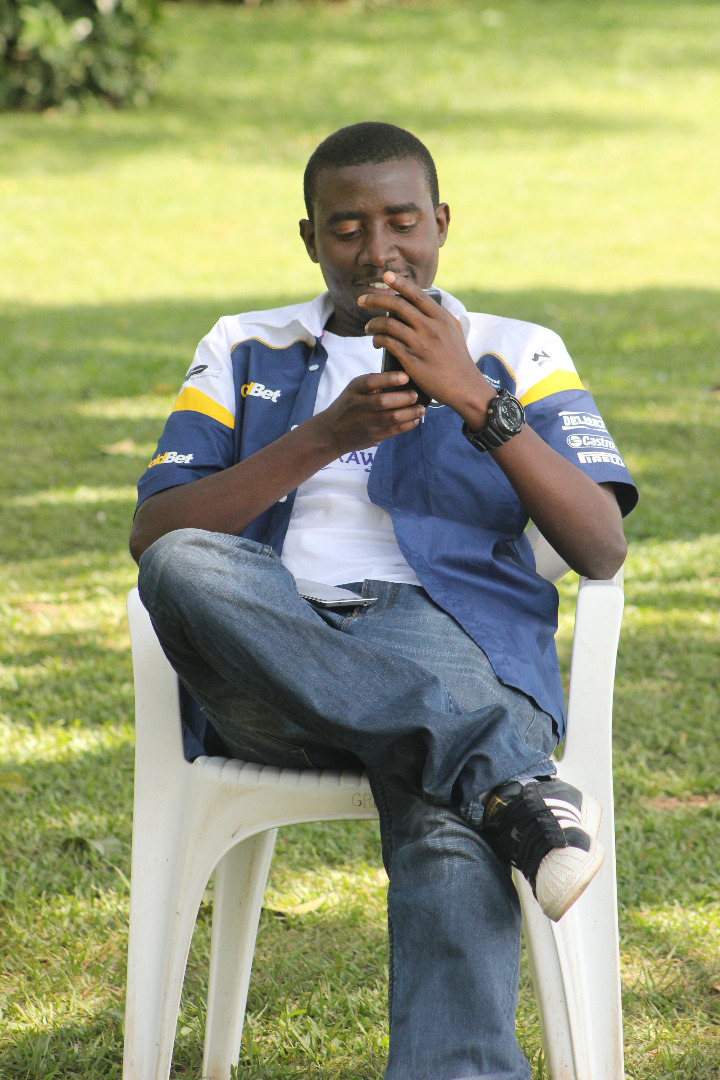 Seasoned writer & Sports journalist! You can link up with him on the social media icons below;