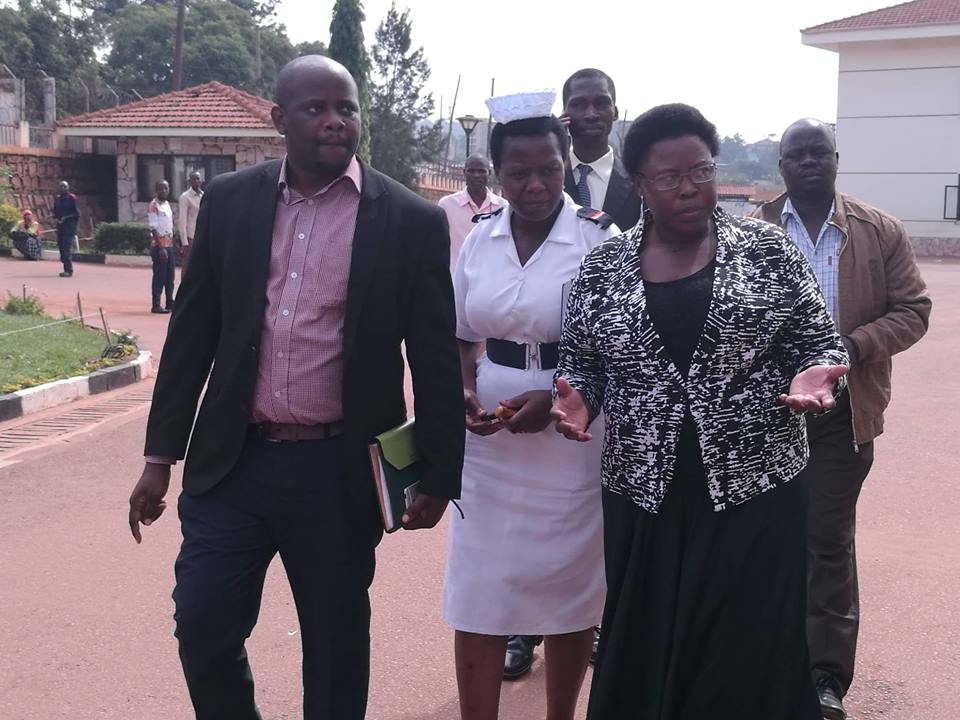 The health ministry has strongly warned health workers at Naguru Hospital against extorting money from Cholera patients.
On Tuesday this week, two Cholera patients were reported to have fled the hospital after they were allegedly told to pay 20,000 shillings before they were treated.  The State Minister for Primary Health Care , Dr Joyce Moriku while visiting the hospital today said that the ministry is investigating the matter.
In the same vein, the Executive Director Naguru Hospital Dr Emmanuel Batibwe urged the patients who were asked to pay for treatment to report to the hospital management.
Three patients are still admitted at the hospital's isolation ward. Among the patients is a four-year-old boy from Namboole, who was admitted today after he presented Cholera-like symptoms.
Dr Bitabwe says that the other patients are stable and recovering well.
Meanwhile, State Minister for Kampala Benna Namugwanya has revealed that 300 public toilets facilities are to be constructed in Kampala, especially in the low-income areas this financial year.
Currently, the city has only 16 public toilets, which has contributed to annual sanitation challenges that culminate in waterborne diseases such as cholera.