Ssentebbe w'ekibiina ekigatta abayimbi ne bannakatemba ekya Federation of Performing Artistes of Uganda (FPAU), Andrew Benon Kibuuka atabukidde omuyimbi Eddy Kenzo ku bigambibwa nti yawamba obukulembeze bw'abayimbi.
Olunnaku olw'eggulo, Kenzo yavuddeyo n'agamba nti tebalina bukulembeze bulonde obutwala ekibiina kyabwe eky'okuyimba era abakulembeze abaliwo tewali yabalonda.
Kenzo agamba nti balina okuteekawo embeera ng'abakulembeze abalondeddwa banyusibwa buli myaka 2 kwe 3 kyokka abakulembeze abaliwo nga bakulembeddwamu Kibuuka tewali yabalonda.
Mungeri y'emu agamba nti obutaba n'abakulembeze bamanyiddwa y'emu ku nsonga lwaki abayimbi tebayambiddwa mu kisaawe ky'okuyimba era balina okukirwanyisa.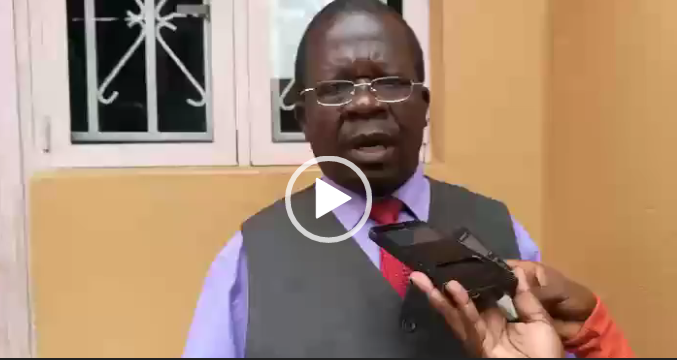 Wabula Kibuuka atabukidde Kenzo okukomya okulowooza nti obukulembeze obuliwo tewali yabulonda kuba kimuswaza.
Kibuuka agamba nti Kenzo yebalama enkungana zabwe mwe balondera abakulembeze kyokka oluvanyuma y'omu ku bayimbi abagamba nti abakulembeze mu kibiina kya FPAU tewali yalondebwa.
Agamba nti abayimbi balina eddembe okwogera ebigambo byabwe kyokka tewali muntu yenna agenda kumulemesa kukola mirimu gye.