Around 2012-2015, Gloria Ingabire aka Pretty Glo was one of the 'self contained' female artists who put male celebrities on tenterhooks.
Her gorgeous and deadly curves made men stammer and speak in tongues as they crumbled to at least to have a piece of her bearded meat.
Pretty wasn't all that exceptionally talented like Juliana, Rema and Irene Ntale but with her thigh power, cute face and chocolate brown skin, she would attract horny dudes like how bright lights attract Masaka grasshoppers.
Well as we promised, below is a list of socialites and who got close pink G-string;
Cute Kaye;
Forget the cute Kaye of today who was recently nabbed stealing. Dude had a strong but soothing voice that melted most of hot chics in town and yes one of them is Pretty Glo. For the past years the two have been chewing themselves from dusk to dawn.
Ray Signature;
This one used his song writing skills to befriend and get close to probably all the songbirds in the entertainment industry. He wrote songs which had reach and strong lovey lyrics. This attracted Pretty Glo to him and they got along. Ray and Pretty were spotted in various happening places enjoying some good time in suggestive way.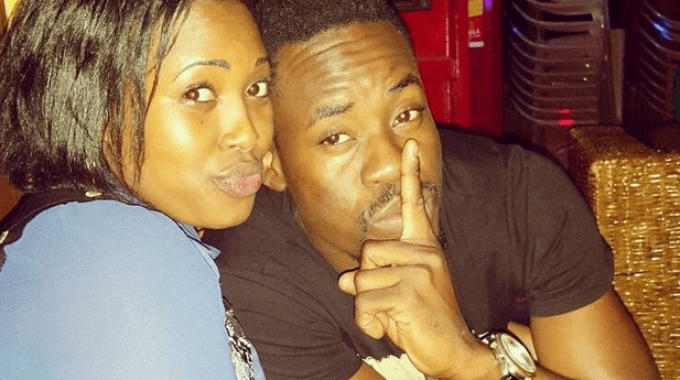 Ken Muyisa;
In 2015, by then Cindy's boyfriend, Ken Muyisa reportedly got so extremely close to Pretty Glo. There friendship started when Ken booked Glo to perform at  Da Boss bar ( Comrade Bar) which was then owned by the soccer star. The Pair gave Cindy sleepless nights since Ken's attention and care was visibly divided.
Nazzle D;
When Nazzle D, a faded Soul musician was attacked by goons in 2015, it's Pretty Glo who was by his bed side as she pampered him like his own. This sparked off rumor that the two were in a relationship.
MC Kats;
Since Pretty Glo was one of Fille's best pals, she automatically rolled with Kats. Kats had connections in the entertainment industry which Glo needed much to make it to the top. Being a generous guy and with a golden heart, the celebrated city MC made things much easier for her and indeed, she appreciated and thanked him abundantly.
Others; Fidempa, Dougie Nice, Emmanuel Nsubuga and Several video vixens.
Enock Mugabi aka Eye Witness is a Journalist, Seasoned Writer and Music Analyst with a passion for sports.
Connect with him on social media using the links below in bio.