Although new kid on the block Fresh Kid has made a number of people happy with his determination to become the youngest rapper in the land, his recent choice to forego school and embark on an intense media tour has rubbed some people the wrong way.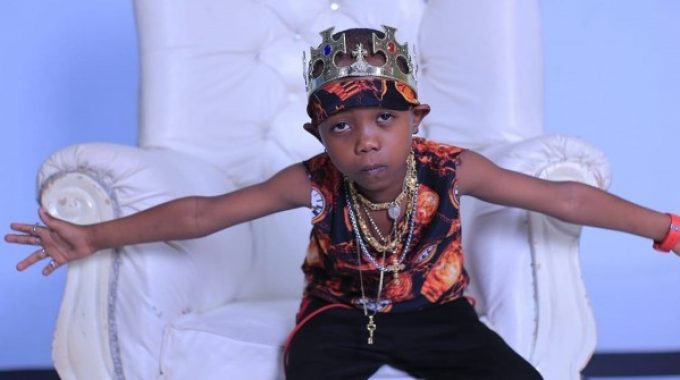 Even when his manager DJ Fik came out and explained that Fresh Kid manages his schedule very well and always finds time to attend school, there is a section of people who still believe Fresh Kid's manager isn't taking into consideration the young boy's education.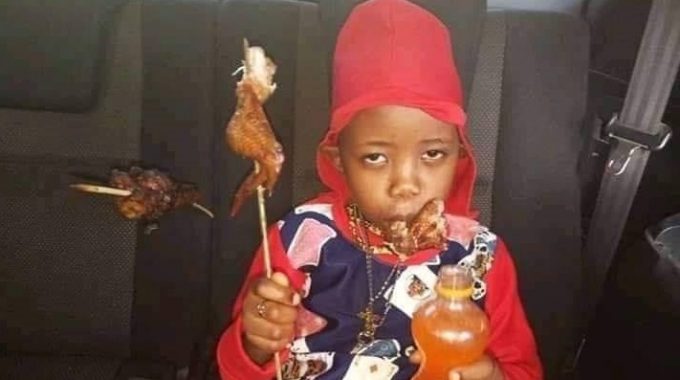 Given the rate at which the young boy has been making media tours lately,some concerned citizens on social media came out to express concern about the boy's future academically.
For example a one Lubz Lubz kicked off a hot debate about Fresh Kids' recent media tour  by posting her opinion on Facebook." I cant carry u for 9months in my stomach noda mwono nonsense at that tender age?? kati his mind his all grown agenda kugenda kusoma nabwana bwaffe buto ku somero kubwonona"
Below is a screen shot showing some people's concern;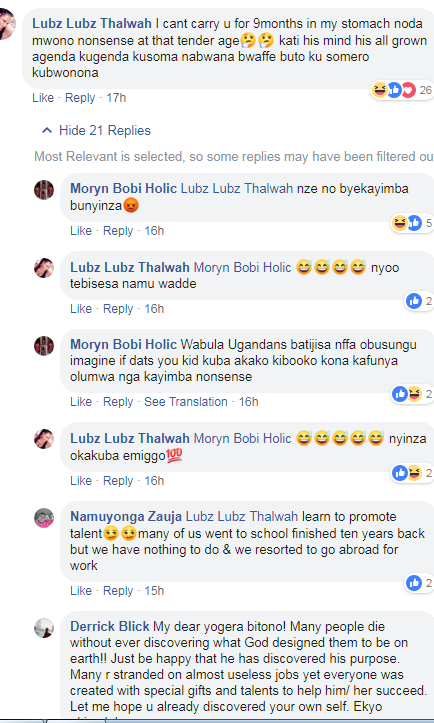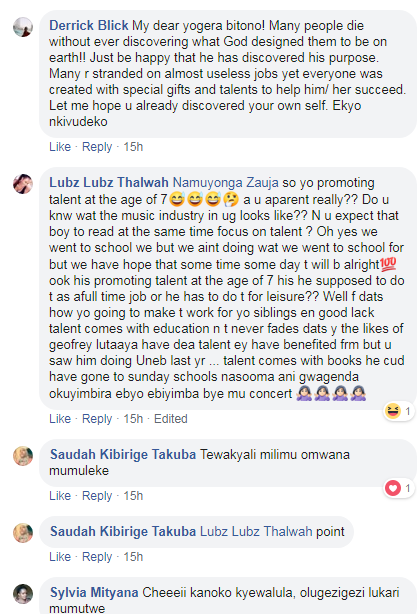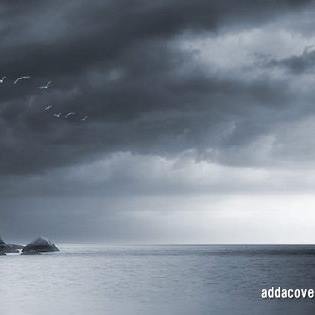 Mabonga Chris is a seasoned Journalist and writer currently working for Galaxy FM. Connect with him on Social Media using the links below