As the Makerere University guild election races climaxes, three leading contenders are struggling to identify with "People Power", a pressure group linked to Hon. Bad Bobi Wine.
They are Julius Kateregga, a second-year student of Bachelor of Arts with Education, Joshua Mukisa, a 3rd year law student and David Musiri, a second-year student of Bachelor of Commerce.

The trio has been campaigning in red berets and overalls, similar to those used by "People Power" activists. Mukisa positioned himself as a "People Power" activist right from the start of the campaigns.
Kateregga started as an independent candidate but started appearing in red overalls and berets at his campaign rallies. Despite the fact there are 11 guild presidential candidates, the three are forerunners.
Some of the students interviewed by URN, say candidates linked to People power stand a big chance of succeeding in the polls.
Innocent Ngoboka, a third-year law student, says the "People Power" brand will definitely have an impact on who will become the next guild president.
Abdu Twaibu Magambo, a fourth-year student of Regional and Urban Planning, says students are shunning candidates representing traditional political parties such as the ruling National Resistance Movement (NRM) and Forum for Democratic Change (FDC) for those identifying with the "People Power" movement.
"Of course People Power is the leading brand as far as the current political environment is concerned. It's no surprise that the students have opted to use the movement. The candidates from other political parties are rendered nothing. That's why Mukisa and Katerega are outstanding among the contestants," he said.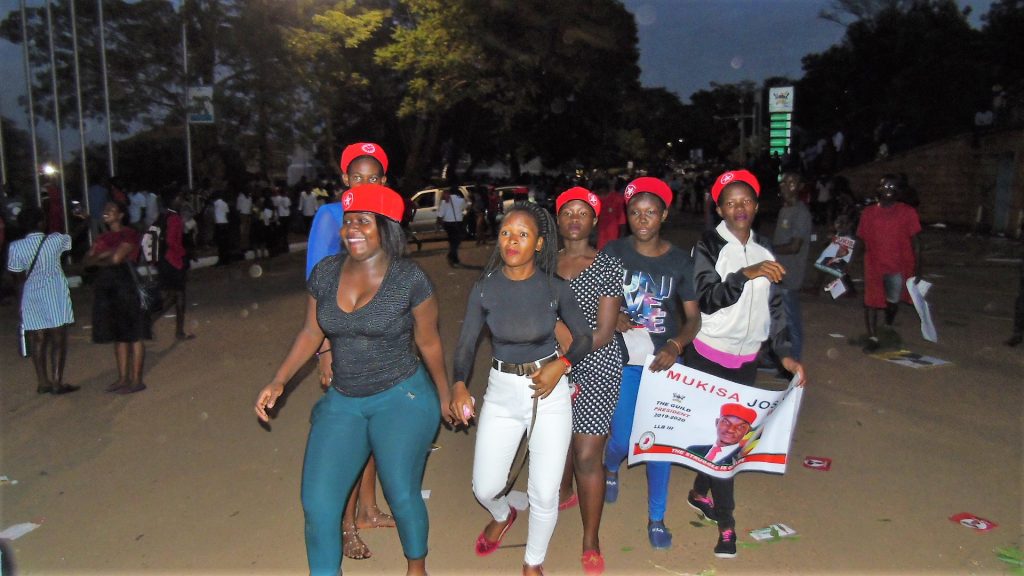 Marion Kirabo, a supporter of Julius Kateregga, one of the candidates linked to "People Power" told URN that the brand has had a mass effect on youth especially in and communities around the University.
Enock Mugabi aka Eye Witness is a Journalist, Seasoned Writer and Music Analyst with a passion for sports.
Connect with him on social media using the links below in bio.