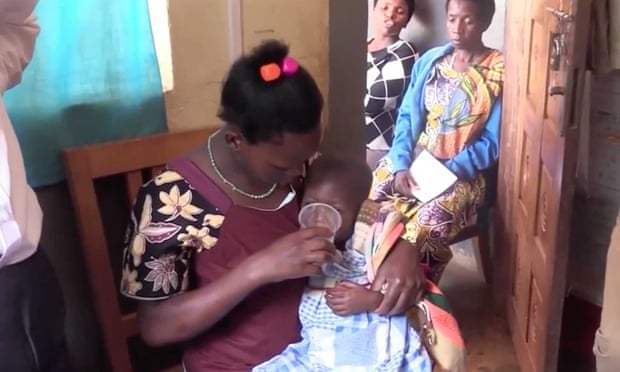 Police in Fort Portal have arrested William Sam Little, who has been promoting the use of Miracle Mineral Solution – MMS as a cure for cancer, HIV/Aids, malaria and other illnesses.
For the previous two weeks, British media has been awash with reports that indicate how Little was in Uganda , promoting and giving this liquid solution whose ingredients are unknown but include Chloride Dioxide, to unsuspecting victims in districts of Kabarole, Kasese and Kyenjojo.
UK based news site The Guardian reported that Little Sam comes from New Jersey and is funded by Pastor Robert Baldwin, a British former spiritual preacher. It further indicated that over 50,000 Ugandans had graced the "miracle mineral solution" network and were freely consuming the fluids.
According to the Rwenzori West Police Spokesperson, Lydia Tumushabe, there are allegations, Little was arrested on Wednesday from Kitembe village in Karambi Sub County, Kabarole district with two other Ugandans Tadeo Samula, and Albert Samuel, aged 27, all residents of Maguru in Fort Portal.
While being interrogated at Fort Portal Police station, Little was also found to be in possession of marijuana and other concoctions of solutions that he said are for making MMS.
Police also retrieved bird feathers and pieces of clothes form Little's bag. Little insisted that whatever he is doing in Uganda is charity and is on a mission to purify Ugandan water so that it can start healing people of any illnesses.
He also said that he is building an orphanage in Gweri Parish in Karambi Sub County though he could not tell who had authorized him and also failed to produce the plan for the orphanage.  Tumushabe says that police have already launched investigations into Little's project.
At the time of his arrest the American pastor had "trained" over 1,200 clerics in Uganda on how to administer the "miracle cure" and each in turn uses it to treat about 50 congregants, usually after Sunday service.
Founder, Baldwin is said to be operating under a ministry he founded called Global Healing. The "church" advertises itself as "using the power of Almighty God … to greatly reduce the loss of life" in Africa.