REAL MADRID fans have accused new signing Eden Hazard of getting "fat" over the summer.
Some supporters took to social media after a picture of Hazard in his Real training gear went viral.
The former Chelsea star appears to have gained one or two pounds, surely inevitable after securing his dream switch on the back of winning yet another trophy.
But Real fans appear to be annoyed that Hazard has reported for duty in a less-than-perfect condition.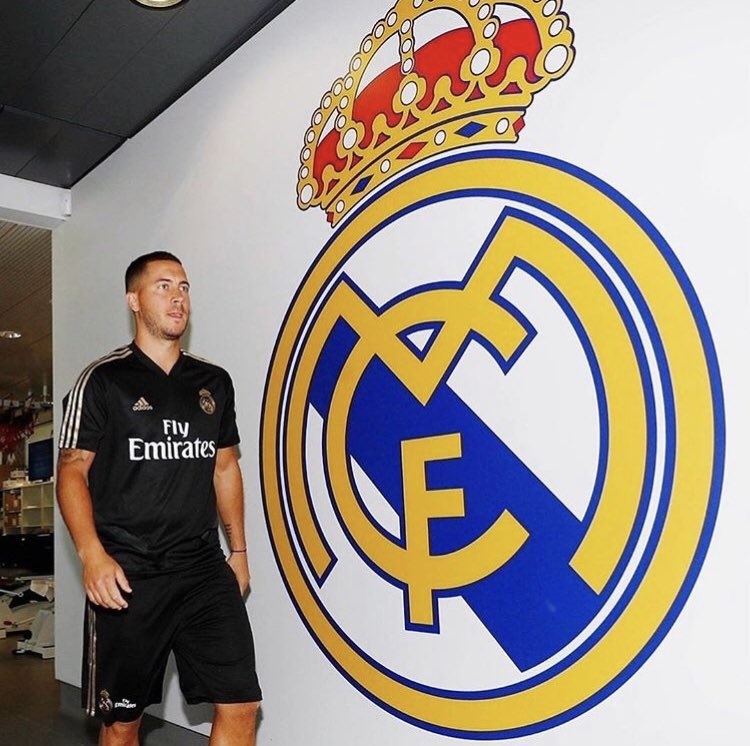 And their anger has been exacerbated by a Photoshop fail showing Hazard's head on top of Karim Benzema's body.
One Los Blancos supporter wrote: "We really paid 100 mil for a fat Hazard."
Another said: "Ffs how does Hazard even do to become so fat in just 1 month??? That's beyond human capabilities."
One tweeted: "Is it me or did Madrid sign a fat Hazard?"