Mu nsi, buli muntu alina omugaso ne mu mukwano embeera y'emu nti wadde mulina obutakaanya n'omwagalwa wo, alina ebirungi bingi by'oyinza okumujjukirako singa mwawukana.
Mu kiseera kino, Rema Namakula yasuddewo abadde bba Eddy Kenzo nga kivudde ku nsonga ez'enjawulo era yafunye omusajja omulala Dr Hamza Ssebunya.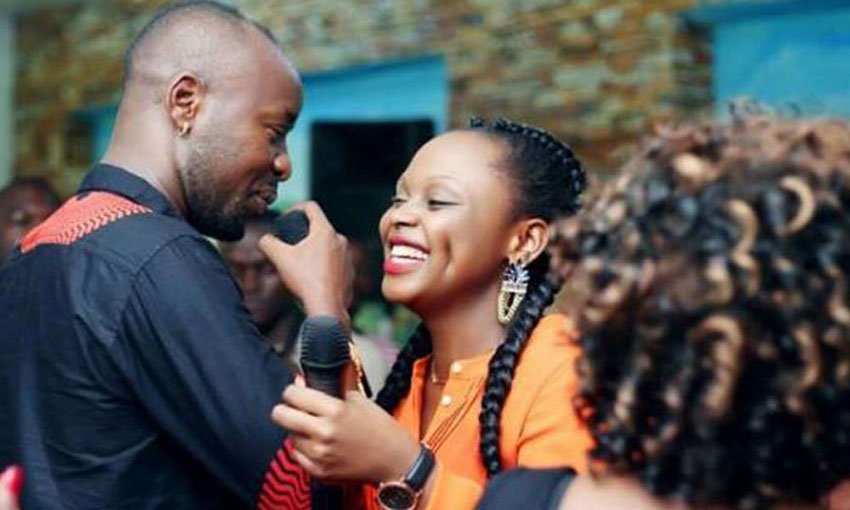 Wabula Rema agamba nti newankubadde yafunye omusajja omulala, Kenzo amukoledde ebirungi bingi mu bulamu bwe.
Rema agamba nti Kenzo asobodde okumuyamba okulakulanya ekitone kye mu kisaawe ky'okuyimba omuli okumuwabula nga tanafulumya luyimba lwonna, okumunoonyeza Polodyusa omulungi n'okumuyamba ku ssente mu ngeri ez'enjawulo, "Sometimes before I release songs, am like he tends to listen to them, what do you think, he gives me advice here and there, we just advice each ather where necessary, that's how we support each ather"
Mu kiseera kino nga Rema ali mu laavu ne Dr. Hamza, kiraga nti agenda kusubwa nnyo Kenzo ku ludda lw'okuyimba kuba Dr. Hamza ategeera bya kujanjaba bantu, tageenda kumuyamba ku bya kuyimba kwe.
Kinnajjukirwa nti Kenzo bwe yali ategeeza eggwanga ku nsonga ze ne Rema n'okwagaliza Dr Hamza obufumbo obulungi ne Rema yategeeza nga bw'abadde ayamba Rema okumufunira abantu abamuwandiikira ennyimba n'okuzitambuza mu ggwanga lyonna, "I pushed her to be a better person wrote for her big Hits and participated in production of hits that will stay forever she will sing this music for so many years. like I'm not perfect but i have tried ma best, remember she is the best vocalist of all times she loves music with all her heart if you give her support on her career that will be the best feeling ever so Good luck my brother".