Shida Florence is a Ugandan upcoming artist based in Australia. She recently dropped her new single dubbed "Teili yolo mimen" a week ago.
Watch the video here
About Shida Florence.
Florence Sida Luka alias Shida Florence, is a singer/songwriter/R&B/Afro pop Artist.
She is an upcoming artist, currently working on an album At Likiso Entertainmnet, while releasing singles. Shida Florence is just starting to make a name for herself, in the music industry. This solo Soul/R&B/Afro beat singer-songwriter grew up singing in the church and school choir, later becoming the choir leader. She can play drums and Adungu, an instrument similar to the harp. In 2011, while at University, she was cast in the musical Oliver Twist and played in sell-out performances in Launceston, Tasmania, Australia.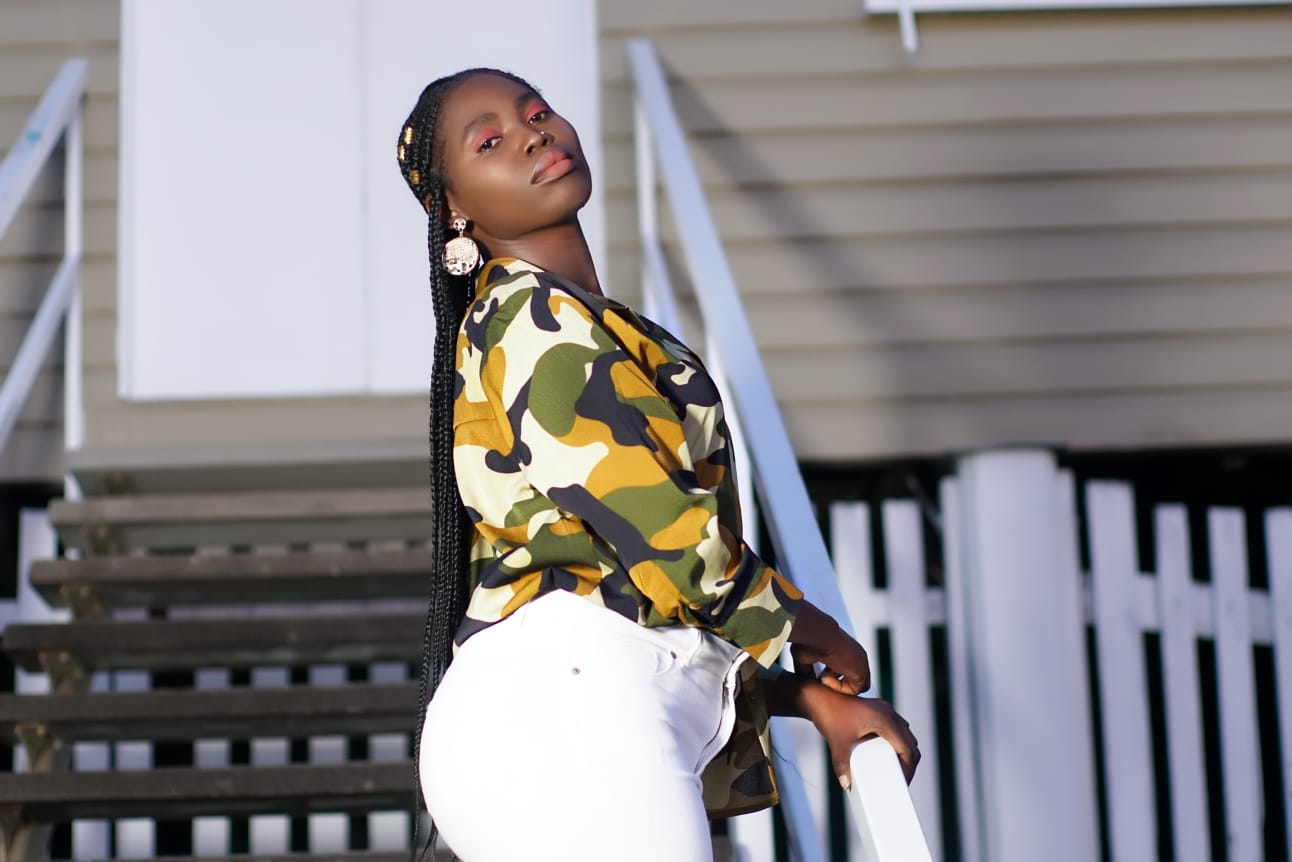 Shida Florence listens to all genres of music but loves gospel; she said, "I would say African gospel music influenced me, because I spent most of my time in the church and school choir but I can't say some artists influenced me to write music."
Shida Florence is a focused and determined young woman; when she wants something she goes for it. They would change schools every term because the family kept moving from place to place. She was raised in a diverse world, Uganda and Australia. She attended schools in Uganda, and Australia. She completed High school in Tasmania, in St Patricks College and business degree in University of Tasmania, majoring in Accounting.
Florence is a citizen of the world, but the world is yet to discover what she is to offer. She is still working on her singles and music videos: stay tuned to share this amazing talent, greatness in the making.
Shida Florence can is on social media via the following the handles;
Instagram:@shida Florence
Tweeter:@shida_florence
YouTube/Facebook: Shida Florence