Residents in Harugale Sub County Bundibugyo district the area where the destructive landslide took place are appealing to the government for more support.
Fourteen people have been confirmed dead and scores injured following a devastating landslide in Bundibugyo district.
The police and district authorities are currently working with the Red Cross retrieve bodies buried in the rubble.
According to the manager of the Red Cross Bundibugyo branch, Diana Tumuhimbise, about 4,000 people affected by the mudslide have been dislodged to schools and churches.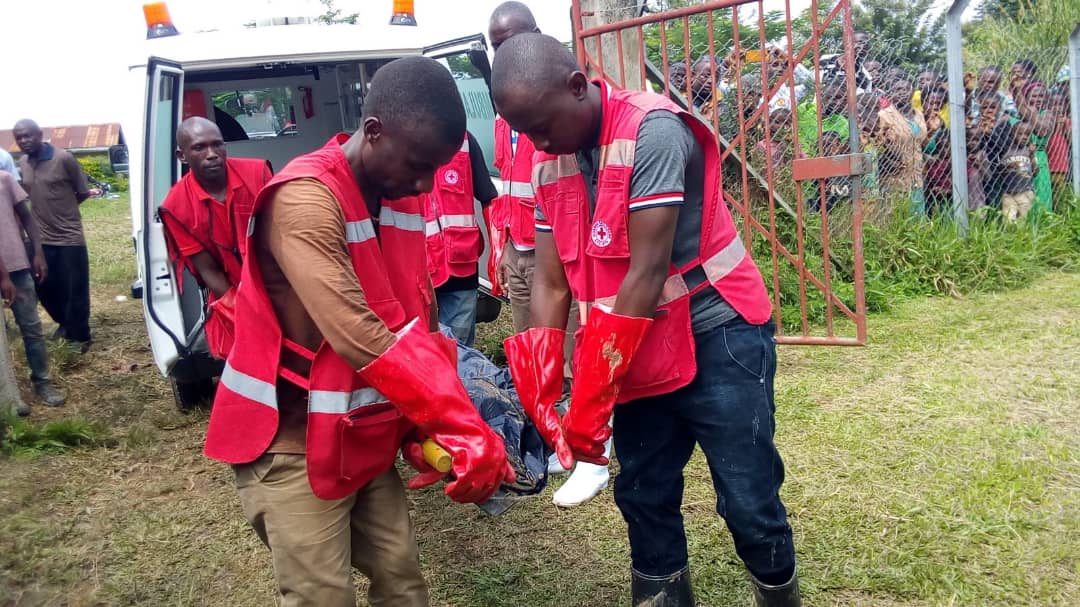 The mudslides that took place at 4:00am on Saturday morning following heavy rains buried over 30 houses and property including destroying hectares of crops.
The residents say they are left with nothing and are now living in fear that the floods may re-occur since the rain is ongoing.
Ronald Mutegeki, the LCV Chairperson says a team from the district was dispatched to Harugale village to assess the damage and to plan for relief supplies.
He says the most affected sub counties as Harugale, Tokwe, Kirumya,Ngamba, Bukonzo, Bubukwanga and Bundibugyo town council.
Picture Credit;Red-cross