Dr. Hamza Sebunya has hit back at all those that mocked him over alleged retakes he had accumulated after it was revealed that he was in a relationship with popular musician Rema Namakula.
Various media reports aimed at malicing Dr. Hamza claimed that he was airing badly in class and that he was only surviving because of God's mercy. This, however, was dismissed by his lecturers who clearly stated that he was an outstanding student who was making steady progress.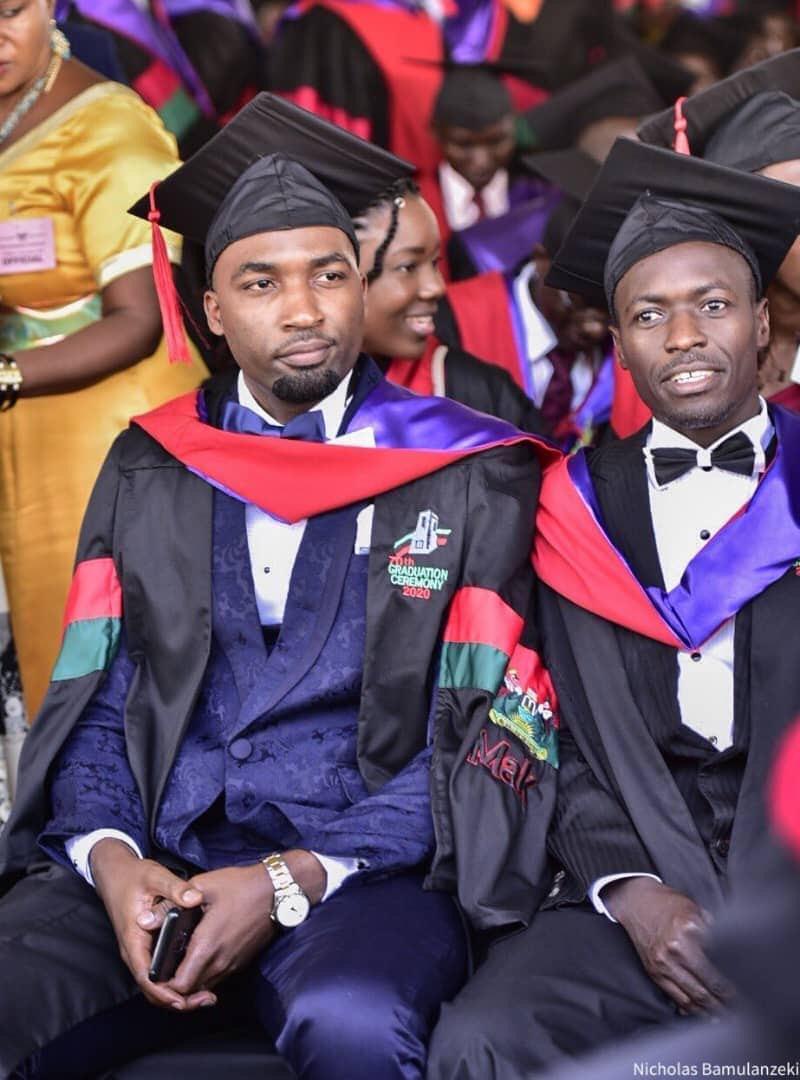 Dr. Sebunya was smiling from ear to ear while sitting in the tent at the freedom square, clearly indicating he had achieved a lot, thereby shaming his hates, who were perhaps a jealous crop of people.
We wish him and all graduands the very best