The health ministry has assured the public of extra vigilance and heightened surveillance on its part as the Covid-19 virus hits the third African country in the span of one month.
Covid -19 virus has so far hit Egypt which recorded the first case on 14th February, followed by Algeria that declared a victim on Tuesday and Nigeria that reported an Italian citizen who flew into the commercial capital Lagos from Milan on 25 February
Speaking to the fourth estate at the Uganda Media Center on Friday morning, health Minister Dr.Jane Ruth Acheng explained that Uganda has stepped up surveillance procedures for people traveling into the country from all countries hit by the covid-19 virus.
Aceng noted that the government is already screening at Entebbe International Airport and other busy border points including Chanika, Busia, Malaba, Eregu among others.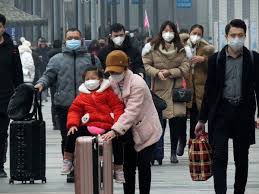 She said the ministry has deployed health workers, infection prevention materials and equipment to prepare for any eventuality.
The health minister says 695 people including 143 Ugandans,488 Chinese nationals and 64 from other countries from abroad have been isolated at different places under the supervision of health workers and of these 280 have successfully completed the isolation process.
Acheng, however, stressed that Uganda as of February 28th, 2020 has no confirmed case since 10 samples of people who displayed with symptoms similar to that of the stiff virus taken to the Uganda Virus Institute all tested negative.
Aceng advised the public to be vigilant and practice self precautionary actions including avoiding handshakes, hugs, people with flu, washing hands with soap and water, covering the mouth with tissue or handkerchief while sneezing and coughing.
UN health agency chief, Dr. Tedros Adhanom Ghebreyesus advised all countries to do more to prevent the spread of COVID-19 coronavirus and make the "fatal" mistake of assuming that it won't be affected.
Issuing an appeal after a new crop of countries confirmed that they had identified cases of infection for the first time, Tedros said that it was the responsibility of all governments to ensure that they acted swiftly.
On Thursday, the WHO Director-General said that China had confirmed 78,630 cases, including 2,747 deaths and Outside China, there were 3,474 cases in 44 countries and 54 deaths.