Express Fc chairman Kiryowa Kiwanuka has threatened to take legal action against Vipers Sc for unlawfully signing a player who is still under a contract with the club.
Vipers Sc has hit headlines this week after unveiling former Express Fc captain Disan Galiwango as their latest recruit.
According to Express Fc chairman Kiryowa Kiwanuka, says, Express Fc with a valid contract has not released or transfered Disan Galiwango via his Twitter handle.

Galiwango, a team skipper scored six league goals to his name for Express Fc in the recently concluded season.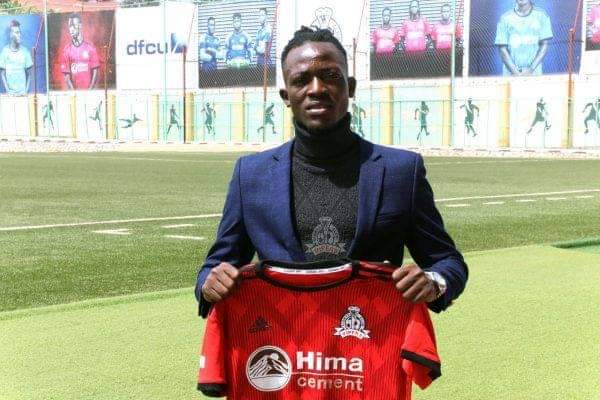 "Its a case of not honoring a contract and disrespecting parties" Express Fc CEO Mwesigwa on Galiwango's move to Vipers.
Mwesigwa continues to say that they are willing to let Galiwango go if matters are handled the right way.
Galiwango started his career at Richo soccer Academy and later joined Simba Fc in 2015.