Last year singer Eddy Kenzo opened up how he will never rally behind any politician in the coming general elections including Bobi Wine.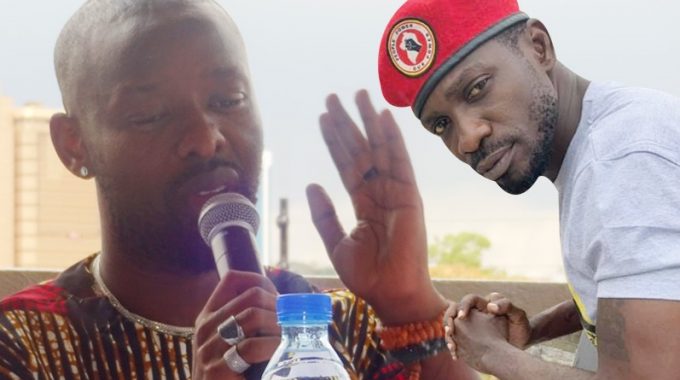 Kenzo claimed that he campaigned for his buddy, Hon. Bad Bobi Wine in Kyadondo East constituency bi-elections in 2017 but found out that all politicians are users and not worthy his time. This was a clear indication that he stopped associating with People Power, a political movement, headed by Bobi he always fronted.
Apparently, Kaana Ka Mbaata was very bitter with the legislator for not joining him at Entebbe Airport upon his return from US. At that time, he was at loggerheads with Sheikh Muzaata for soiling his name. Kenzo swore in the name of Allah never to step his foot on Bobi's political rally and went ahead to receive a brand new 'Mpenkoni' ride from Sevo.
However now that he is stuck in Ivory Coast since March without help from the Yellow Bus driver, the Big Talent boss must have realized that he is not so important as he thought. And now he vows to rally behind Bobi Wine again in 2021.
"…era njagala okumenyawo ekigambo kyenayogera luli nti sisobola kampeningila mwami kyagulanyi, Mukama wanaaba ayamnye nga bongezaayo bino nja kumu kampeningila", he said while addressing his fans on Facebook Live session on Sunday.
Check it out;