Controversial city socialite Shanita Namuyimba a.k.a Bad Black has lashed out at ailing philanthropist Bryan Kirumira alias Bryan White  for pretending to have money yet in actual sense he is as poor as a church mouse.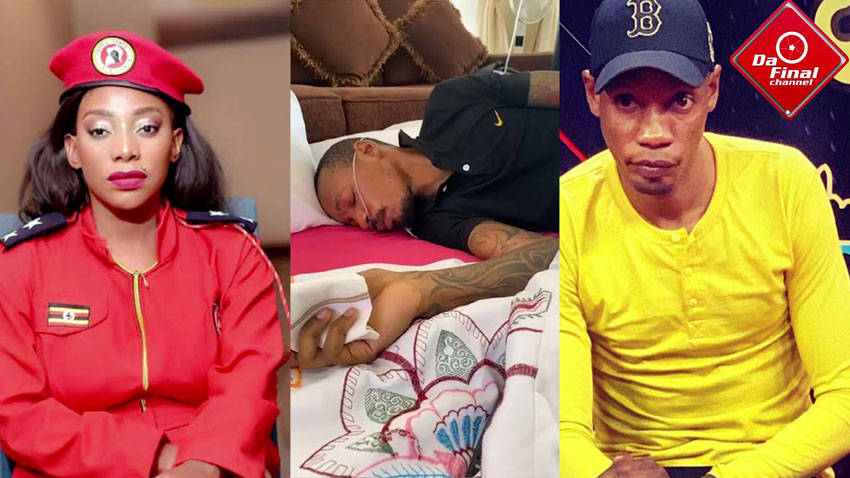 Bad Black's daunting attacks on Bryan White come after the ailing tycoon stopped her from soliciting money meant to cover his  hospital bills just incase the president allows him to go to Nairobi for specialized treatment.
The bed ridden money bags stopped Bad Black from holding a fund raising drive under the pretext that he has enough money to take care of his treatment even without people's assistance.
And  now after learning about Bryan white's disapproval of her drive, Bad Balck has come out all gun blazing accusing the skinny tycoon of living a life of pretence just to keep up appeartance in the public "Bryan white has no money at this point in time. He is as poor as a church mouse but has stopped me from fundraising for his treatment.He wouldn't be lying in his itting room in Buziga if he had the money to pay for his treatment. Let him not pretend to have money yet his slowly dying inside" Bad Black was heard spitting fire in a live Facebook video