Media personalities MC Kats and Caroline Marcah have always refuted rumours that they are romantically involved.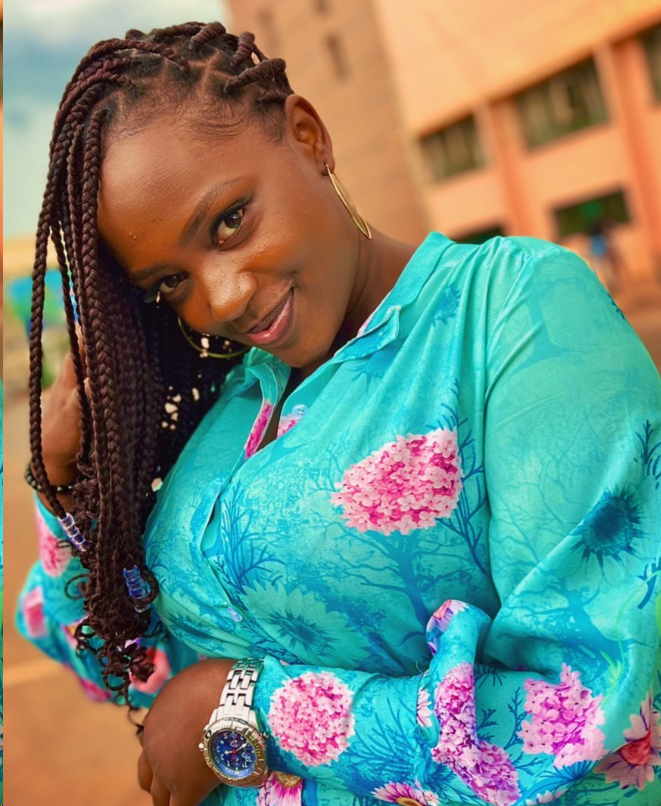 Regardless, they have kept close company and celebrated milestones together. However, Marcah on Saturday as much as confirmed they had something special.
She took to Twitter and posted, "All men are liars just pick a tall one and move on.  I can't imagine a short liar."
READ MORE: MC Kats opens up on rumours that he caught his bonkmate Caroline Marcah allegedly stealing his money to buy an Iphone
For many, this was a thinly veiled attack on Edwin Katamba (MC Kats) and true to form, he shot back almost immediately.  "Stop lying to yourself about yourself. Reality will hit you hard."
Sources close to MC Kats and Marcah actually confirm that they were romantically involved but Marcah snapped when Mc Kats went for the Purple Party (Dubai edition) with another lady.  To cement their blossoming affair, they wore matching clothes.
MC Kats praised the virtues of the new woman calling her 'enough', 'complete'. "You are complete and perfect. No one should tell you otherwise," he captioned a photo of them together.
Before the fallout, Caroline Marcah said Kats is one of her mentors in the media industry and his guidance and connections have helped her get to greater heights.
Enock Mugabi aka iWitness is a Journalist, Seasoned Writer and Music Analyst with a passion for sports.
Connect with him on social media using the links below in bio.