Brainchild BCW, Uganda's most-awarded Public Relations, Digital, and Events agency, has won Best Media Relations and Media Management accolade at the 2023 PRAU Excellence Awards. brainchild BCW, which is the exclusive affiliate of BCW Africa in Uganda and Rwanda, was recognized for telling compelling stories through media for Airtel's The Voice Africa, a continental vocal music contest that gave a chance to up to 7 Ugandans to compete for a grand prize of $100,000 (Shs.375 million) and a fully-sponsored 1-year music recording deal with Universal Studios in the United States of America.
The 7th edition of the PRAU Excellence Awards was held on 10th November 2023 at Jinja Nile Resort, to recognize individuals, organizations, campaigns, and initiatives that have demonstrated excellence, innovation, and effectiveness in the field of public relations and communication.
Walter Wafula, General Manager, brainchild BCW, appreciated the PRAU Governing Council for reviving the PRAU Excellence Awards and the panel of judges for deeming brainchild BCW worthy of the Best Media Relations and Media Management Campaign award won for Airtel's The Voice Africa musical vocal content ongoing campaign.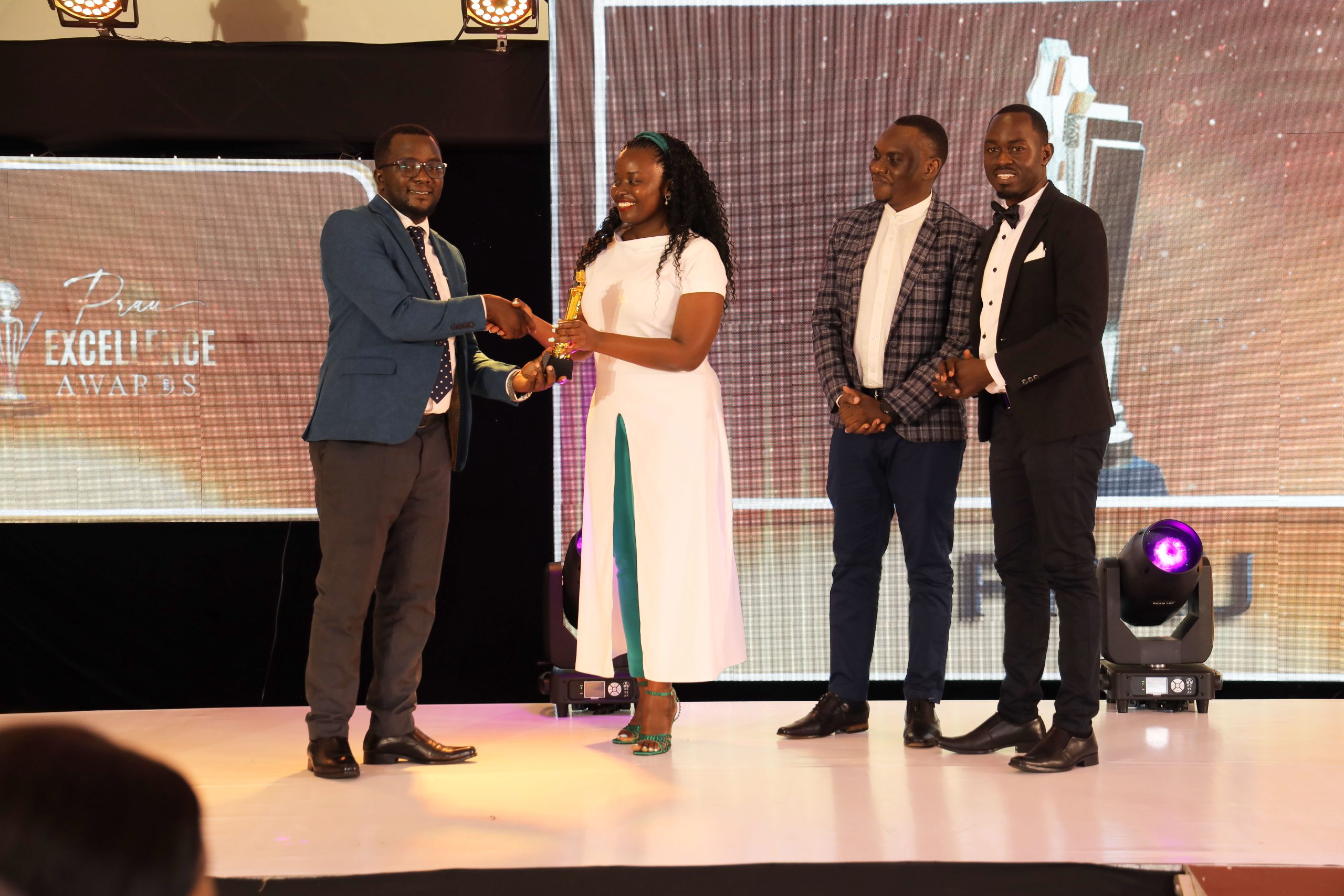 He said. "This recognition underscores our commitment to working closely with our clients to design campaigns that enable them to effectively reach their audiences and ultimately help move people and businesses to achieve their dreams." He also extended the agency's gratitude to Airtel, for the opportunity to collaborate on the PR publicity drive for The Voice Africa and the immense support provided during the course of the competition.
Airtel's The Voice Africa is a music and entertainment vocal contest that has been built on the success of The Voice Nigeria, Airtel Africa partnered with the executive producers of seasons three and four, FAME Studios Africa, to roll out the award-winning concept to all its 14 Airtel Africa Operating Countries.
The contest comprises talents from Airtel operating countries such as Uganda, Kenya, Rwanda, Tanzania, Madagascar, Chad, DRC, Malawi, Niger, Zambia, Seychelles, and Nigeria. Airtel as a brand is passionate about nurturing young talent by giving them a Reason to Imagine their dreams. Uganda currently has one talent, Desire Tusiimire in the run for the $100,000 grand prize and recording deal with Universal Studios.
David Birungi, the PR Manager at Airtel Uganda, congratulated brainchild BCW for receiving the award for Best Media Relations and Media Management Campaign for Airtel's Voice Africa.
He said, "As our communication partner and agency, brainchild has been integral in developing high-impact communications for a number of projects including The Voice Africa which earned our campaign an award."
He also extended Airtel's appreciation to the media across Uganda and the African region that has been a part of the exciting campaign. "Our media partners have played a commendable role in clarifying the value of music as an integral value of human life. We are committed to supporting and growing the music talent as a platform for Transforming Lives." Birungi concluded.
Other than the 2023 PRAU Excellence Award for Best Media Relations and Media Management, in August 2023 brainchild was named Best PR and Digital Agency in Uganda, at the AI Global Middle East and Africa African Excellence Awards. In the past, the agency has won several prestigious awards at the Public Relations Association of Uganda Excellence Awards and SABRE Africa Awards for outstanding reputation, crisis, digital campaigns, and events management for its clients over the last 15 years in various sectors of the economy such as telecommunications, banking, insurance, oil & gas, health, Not-for-profit, and government.
More in Uganda – https://www.youtube.com/watch?v=r1SPEwibCcA