A monster mother accused of feeding her stepdaughter food mixed with her menstrual blood  on Tuesday, September 17, pleaded guilty.
Namatta, a resident of Kitega village, Mukono district was arrested after her husband Yunus Lukungu accused her of feeding his 13-year-old daughter Agnes Naava with contaminated food.
Prosecution states that "…on June 6, Namatta  is allegedly put her menstrual blood in her stepdaughter Agnes Naava's food knowing it could cause diseases according to Section 171 of the penal code."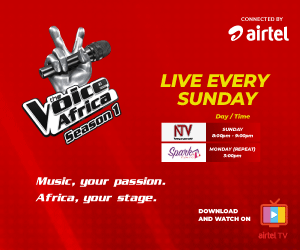 The accused appeared before court where the Prosecutor Irene Namboozo was to produce witnesses when she  raised her hand and pleaded guilty before the court despite the fact that on August 7, she had denied the accusation against her.
How Did Namatta Come Up With The Wicked Idea?
Having tucked in her tail, Namatta then took court through the events that had transpired and how she came up with such a wicked idea.
"It all started because my husband stopped me from punishing his child whenever she had done wrong. On that day she played with the neighbours till 10pm and when she came back home I caned her twice," she narrated.
"Naava reported me to her father that I had caned her. My husband then beat me badly in front of the children and yet at the time I was three months pregnant," she lamented.
"I started bleeding, out of anger I mixed some of the blood with the food after my husband had left," she told court.
She then asked for a lenient sentence considering the fact that she is a mother and that she is still bleeding as a result of her husband's beatings.
The matter was adjourned to September 26, when Namatta will appear in  court again, this time for conviction.
Background
Namatta was taken to police by her husband  Lukungu upon learning about the shocking incident from his neighbours who reported her saying she had served her stepdaughter with contaminated food and threatened to strangle her if she didn't eat it.
Namata had earlier pleaded guilty to her husband Lukungu and the Kitega Women council to the accusations before she was arrested and  also apologized requesting for forgiveness which was all in vain.
She was then released after two days after her arrest on police bond but had to report to police on specific dates however she went into hiding in Katosi Landing site where she was caught and re-arrested.