On Saturday, Kingdom Kampala played host to The Abryanz Style and FashionPrenuer as well as the AsFA's nominee release night.
In the audience, to witness a flurry of fashion-forward activities, was BET Award winning artiste, Eddy Kenzo. Clad in a flamboyant black and white embroidered trench coat, he casually strolled around the space in which many budding fashion designers had set up their master pieces. He was closely inspecting the different clothes on display, perhaps looking for something special and Unique, when his eyes met Oscar Kampala's 'Kings Man' collection jacket.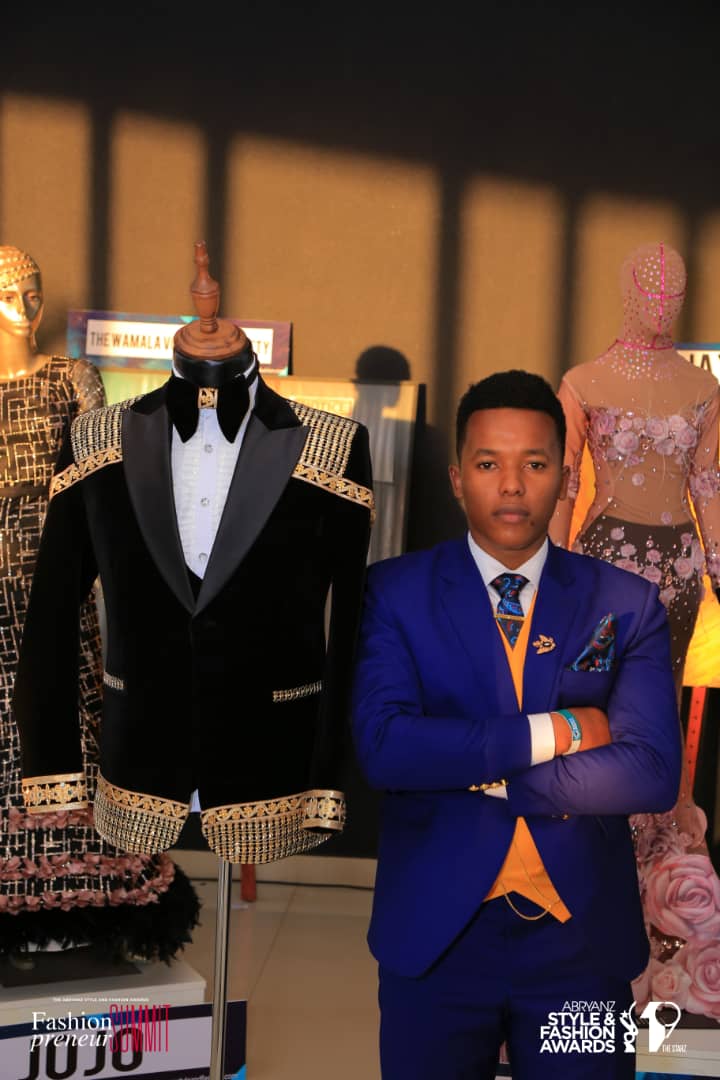 He immediately sent for him, expecting perhaps to see an old man. Yet when he appeared, Oscar was young, a 19 year old Mentored by Abryanz. who only recently ventured into his own suits designing business.
Eddy Kenzo later got the whole story, of how, like the archetypal business dare devil, a 19year old Oscar rented a 1.5M shop in Ham Shopping grounds yet he'd never owned a million shillings in his life.
Two months down the road, and Oscar had not gotten a single sale. Yet he'd applied for and gotten enrolled at Makerere University. He needed for the shop to work so that he could pay his tuition. Eddy Kenzo learned, that the boy, now only 19 years of age, persisted and started affording both the rent of his shop, as well as tuition, on top of the opportunity to show case at internationally acclaimed functions such as the Abryanz Style And Fashion Awards Nominee Release night.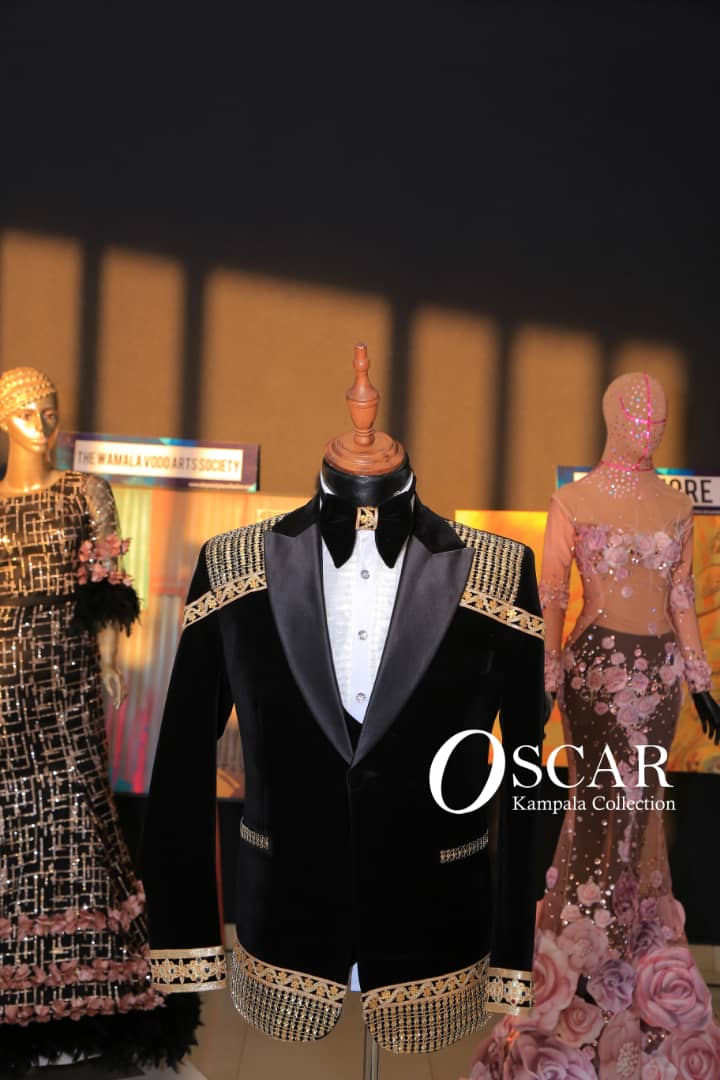 Am impressed Eddy Kenzo patted Oscar on the shoulder, and shared words of wisdom.
He was impressed at how humble Oscar Kampala was. And how, like someone who'd been bruised, Oscar kept on referring to God as the source of all his simple wins.
"If he doesn't divert from God, and religion, and if he stays the humble and innocent child of God that he is, he will go places," celebrities were heard saying, in reference to Oscar Kampala he Might Be the King of Suits in Making.