Bugisu province qualified for the semi-finals of the 2019 DUFA Drum tournament after a 4-3 victory over rivals Busoga in a thrilling derby played at the Pece War Memorial Stadium, Gulu.
Steven Makumba scored a brace while Raymond Onyai and Ronald Magwali penalty gave Bugisu a deserved win in a free scoring encounter.
Bakali Magunda scored one goal for Busoga and a brace from Richard Wandyaka (including a penalty) found Busoga's three goals which turned into mere consolations.
Makumba was the man of the match after his heroics earning him 100,000/= instantly after the game.
At Akii-Bua Stadium in Lira, hosts Lango lost their first game 1-3 to WestNile.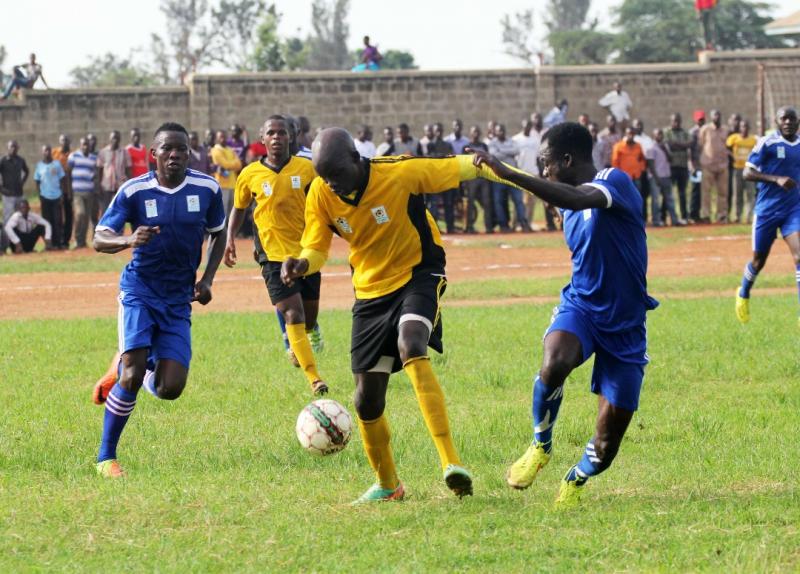 Maroons' striking duo of Fred Amaku and Rashid Agau as well as Onduparaka's Vitalis Tabu scored for WestNile.
The FUFA Drum quarter-final matches will climax on Thursday with two matches which will be played in Gulu and Lira respectively.
Buganda Province will take on Tooro at the Akii-Bua stadium in Lira as hosts Acholi entertain already qualified Bukedi seeking semi-final berth.