The Ugandan government will send US Dollars 61,800 approximately 230million dollars to Ugandan students in Wuhan city, China as support while monitoring the Covid 19 virus.
This was revealed by the health minister Dr. Jane Ruth Aceng to parliament on Wednesday while responding to prior discussions on how to evacuate Ugandan students stuck in Wuhan city, the epitome of coronavirus outbreak.
Aceng said that the Ministry of Finance and Foreign Affairs Ministry will send US Dollars 61,800 to the students.
On Tuesday, Parliament asked the government through the Prime Minister, Dr. Ruhakana Rugunda, to present an evacuation plan after reports that students were starving due to lack of food and other countries had evacuated their citizens from China.
Uganda has about 105 students in Wuhan city universities and out of these, 65 are known government-sponsored students while 40 are on private sponsorship.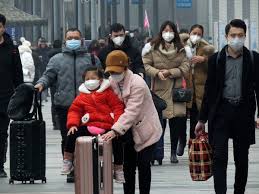 However, the health minister said that at the moment Uganda has no capacity to both evacuate students and handle an outbreak of Corona Virus since the country is still dealing with other outbreaks like Ebola threat at the Uganda-DRC border and yellow fever in Bulisa Moyo and Maracha.
Acheng said Uganda has no specialized facilities or equipment besides the fact that the virus is new and spreads very fast and the health workforce is very thin on the ground.
According to the health minister, the government failed to charter a plane to Wuhan city to airlift the 105 back home because most airlines are noncommital and there is no available connection between Beijing and Wuhan.
She noted that Ugandan students living in Wuhan city, China are safe from the coronavirus after getting an assurance from the Chinese Ambassador to Uganda, that the Chinese Government would take care of them.