Zainab Ali
Jamil Mukulu the Allied Democratic Forces-ADF leader has on Thursday while appearing before the High Court International Crimes Division had a bitter exchange with Justice Suzan Okalany for being One-sided in the case against him.
Mukulu was arrested in Tanzania and deported to Uganda in 2015 to face charges like terrorism, murder, aggravated robbery, attempted murder, and being a member of a terrorist group, ADF.
Mukulu who was appearing before the High Court International Crimes Division via video link from Luzira prisons for a bail application hearing, started by asking if Justice Okalanyi was the right person to address his complaints to.
He then went on to outrightly assure Justice Okalany of his dissatisfaction in her handling his bail application claiming she is biased and anti-Muslim and therefore can be objective.
Mukulu argued that it would be next to impossible for Justice Okalanyi to even grant him bail because of utterances she made a few years ago to a newspaper expressing fear that Muslims in Luzira prison is capable of hiring people to kill her.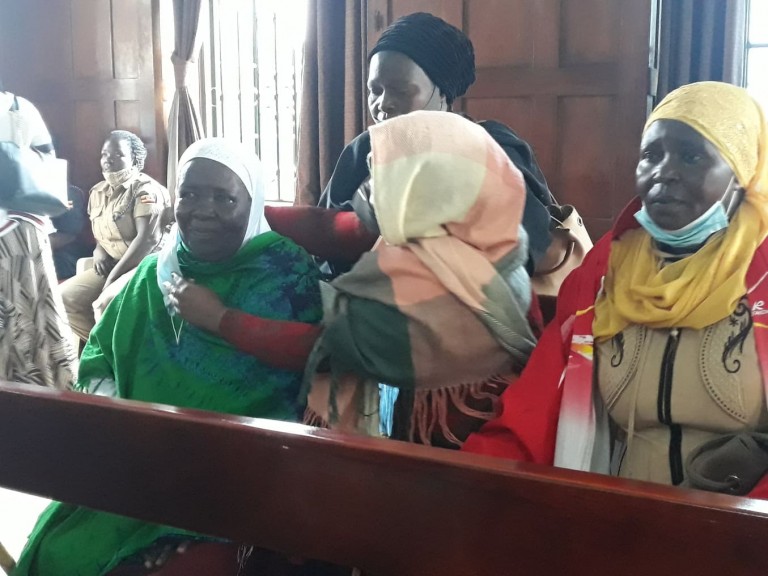 However, Justice Okalany who didn't seem moved by his argument told the convict that she wouldn't be discouraged by his allegations as she was not in court in her personal capacity but on behalf of the people of Uganda as a presiding judge in his case.
She advised him to raise his concerns through his lawyers, Anthony Wameli, Geoffrey Turyamusiima, and Hamuza Ssekidde noting that there are laid down procedures for someone to ask a judge to step out of his case.
Anthony Wameli the Lawyer to Mukulu defended his client's sentiments saying that it is constitutionally right to switch Judicial officers in circumstances where incompetence or partiality is recognized.
Wameli says if bias on the part of a judicial officer is established, they are required to either recuse from the case or reallocate the file to another Judicial officer.
Before the verbal exchange court had already pronounced that it wasn't ready to respond to Mukulu's bail application because of a huge document that was served to them on Tuesday evening and needed time to go through.
Justice Okalany adjourned the matter to August 6, 2020.
The state alleges that Mukulu and his group raided Muslim communities most of whom they disagreed with on particular issues like where to face during prayers.