Word reaching our News desk indicates that the Minister Of ICT and National Guidance Judith Nabakooba has suspended the copyright act regulating the arts industry in Uganda that was instituted by the Uganda Communication Commission-UCC.
This follows a protest by artists under their umbrella body national union of performing arts and creatives on Tuesday to the speaker of parliament pleading that she intervenes in their matter.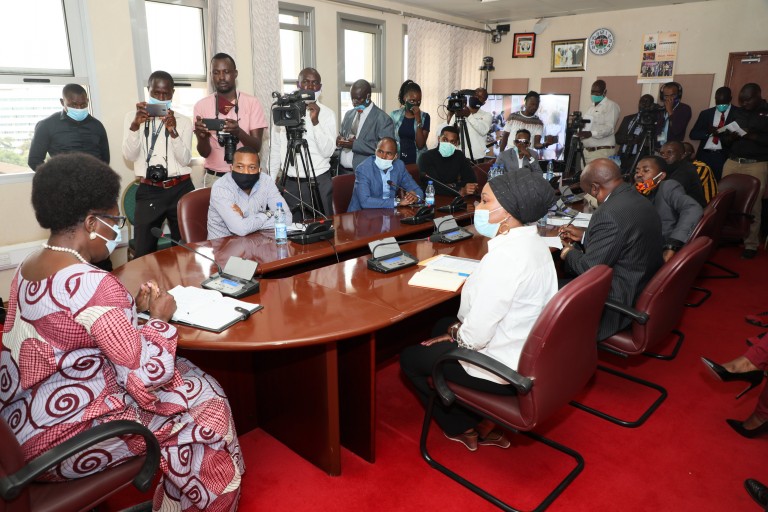 The artistes led by comedian Hannington Bugingo and singer Halimah Namakula, among others met with Rebbecca Kadaga at parliament who promised to look into their matter.
The speaker promised to write to the UCC to halt the act while parliament discusses and she also promised to write to the president so that artists can be represented with a ministry in the cabinet.
She revealed that the artists that constitute musicians, artists, fashion designers, actors, and writers don't have a political head to whom they can directly air their grievances.

Now the latest development coming from Bugingo the president of the Uganda Comedian's Association (TUCA) is that they had a long meeting today and the regulations have been canceled.
Bugingo posted in a tweet on Wednesday afternoon that a meeting with the ICT minister and key stakeholders had yielded fruit it reads ;
BREAKING: The Minister of @MoICT_Ug has suspended the Draconian Art Laws that were Passed by @UCC_Official
We are then going to Embark on a Fact-Finding solution & Get Rules and Regulations that promote our Sector and not kill it
#FreeMyTalent
#TheUgandaComediansAssociation
#NCF
We are yet to get official communication and detail from the rep of ICT Minister on this development.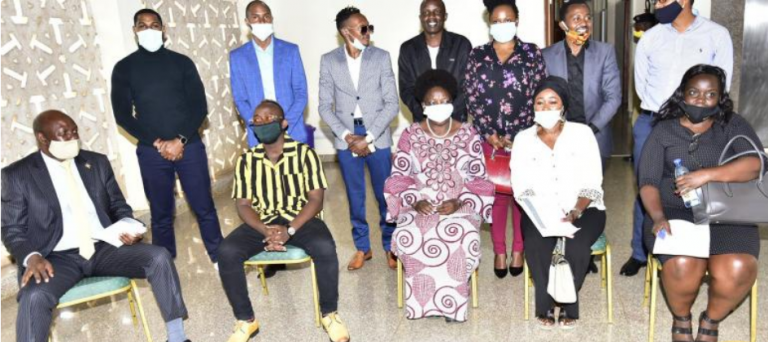 Under the copyright law, the vetting of new songs which requires artistes to submit their lyrics or any art form for examination before it goes public.
Also, song artistes are supposed to notify UCC before performing anywhere in order to be availed with a licensees
The regulations also stipulate that no person shall engage in any form of film production, still photography, or engage in the business of film production without a license from the commission.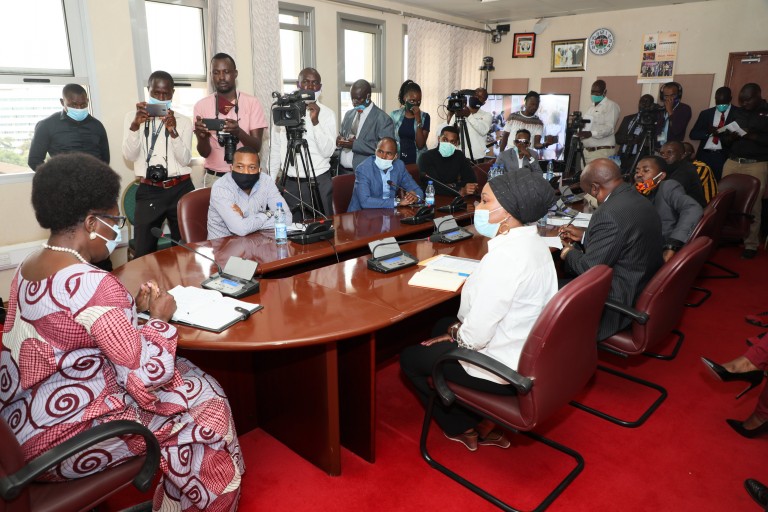 The regulations are also to the effect that no person shall engage in any form of commercial photography without a license from the commission and upon which commercial photography will only take place in areas gazetted by the commission.
In all this process UCC has the powers to monitor the content and confiscate the equipment at its discretion.