The Kabaka of Buganda Ronald Mwenda Mutebi ii has put the sour rumors of his ill health and hospitalization to rest with a grand appearance at the highest office in neighboring Kenya.
In a picture posted on the Kenyan State House Twitter handle that has since circulated various social media platforms on Friday afternoon, the Kabaka is seen in a relaxed mode sitting adjacent to the Kenyan President Uhuru Kenyatta in a deep conversation.
In what was termed as a courtesy call, the two reportedly centered their discussions on cultural relations.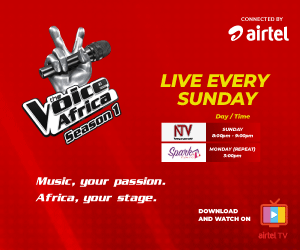 According to a statement from the statehouse in Kenya Mutebi and Kenyatta talked about the role of culture in regional integration and peaceful communal co-existence.
This comes a few days after the Katikkiro of Buganda Charles Peter Mayiga blasted bloggers for instigating false propaganda suggesting that the Kabaka is terribly ill on the brink of death.
Katikkiro Mayiga described the bloggers as drunk and narcotic consumers whose sole aim is to fail the programs of the Buganda Kingdom.
He also set the record straight saying Kabaka was well and sound carrying on with his usual duties.