Residents in Rwengando cell, Isingiro district are still in shock after a fuming father of two died after cutting into pieces his own children on Saturday.
Celestino Byamukama, a resident of Rwengando cell Nyarubanga parish in Masha Sub County reportedly used a sharp machete to chop his 2-year-old daughter Leticia and his 3-year-old boy Deus Akadwanaho before drinking rat poison to end his life.
An angered Byamukama also tried to kill his wife Jackline Natukunda who is admitted at Mbarara Regional Referral Hospital in a critical state after she managed to run away from her husband.
The residents allege that the couple had been fighting for a long time with Byamukama accusing Natukunda of cheating on him with another man.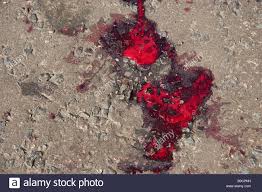 Natukunda narrated how Byamukama showed up drunk at home at about 2 am in the morning with the machete and questioned her if he was indeed the biological father of the children.
"He asked me to tell him the truth whether the children were his as he cut me with a machete as I tried to save my children but I was overpowered and he also cut them," she said.
Samson Kasasira, the Rwizi Region Police Spokesperson, says police recovered the machete Byamukama used to hack the children and a sachet of rat poison he is believed to have taken.
"It is unfortunate that Byamukama also later committed suicide by taking rodent poison that killed him on the way to the hospital for treatment," he said.