The government has vowed to investigate reports of distribution of substandard face masks manufactured by companies contracted to the population.
The government through the Ministry of Information and Communications Technology is concerned that the companies that were handpicked to do the job of making quality face masks have failed to produce the right standard.
In a presser on Sunday, the minister of information and national guidance Judith Nabakooba said they have received complaints from the public that government masks are of poor quality and do not meet the standards issued by the Ministry of Health.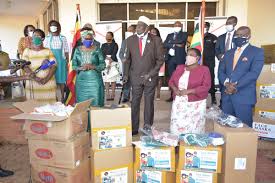 She threatened to block the contracts of those found faulting in the quality of facemasks saying that all Ugandans have access to free and good quality facemasks.
Nabakooba added that the government is already looking into the matter and those found to have produced substandard face masks risk having their contracts terminated.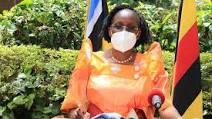 More than 13 million facemasks have so far been distributed by the government since June this year.
The process started with border districts in Uganda and has since extended to the Kampala Metropolitan area covering the districts of Kampala, Wakiso, Mukono among other areas.
In order to contain the spread of COVID-19 in Uganda, President Museveni directed that the use of facemasks is made mandatory for all aged 6 years and above free of charge from the government.