A 15-year-old boy accused of stabbing his 10year old brother to near-death is the 1st teenage COVID-19 patient in Uganda.
The Juvenile suspect who was detained at the Manafwa Central Police Station on charges of attempted murder was locked up in the police cells with six other suspects.
He was initially locked up at Mbale Central Police Station before being transferred to Manafwa district where the crime was committed.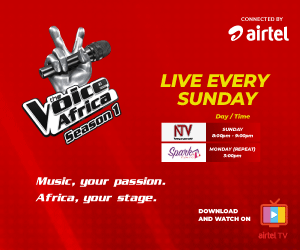 He was arraigned before the Magistrate's court and remanded to Mbale Remand home.
However, Mbale Remand Home management declined to admit him until the responsible officers present a COVID-19 free certificate, which prompted the health team to pick his sample.
The teenager reportedly started presenting with signs and symptoms of COVID-19 and when his samples were subjected to tests the results returned positive.
He has now been evacuated and taken to Mbale for isolation and treatment.
The Elgon region police spokesperson Rogers Taitika says the police station has been sealed off to the public who are currently restricted from accessing it.
Taitika says they have deployed a few external police officers to attend to only the urgent needs of the community.
Taitika also says in the meantime samples are also being taken from the possible contacts, including 28 police officers from the station and 6 suspects.
He says the 28 officers have been instructed to self-isolate from their residences in the barracks.