Akakiiko akali ku ddimu ly'okuwandiisa Covid-19 mu Kampala, kafulumizza amaanya ga Akeedi, ezolekedde okudda ku muggalo olw'okugyeema okuteeka mu nkola amateeka ag'okulwanyisa Covid-19.
Okusinzira kakiiko, Akeedi 25 zongedde okumenya amateeka omuli abakozi obutambala masiki, omujjuzo gw'abantu gusukkiridde, tewali kunaaba mu ngalo ng'abantu bayingira, ekyongedde okuteekawo emikisa gy'okutambuza obulwadde.
Akeedi ezinokoddwayo kuliko Nansamba Arcade, E Tower, Superior Complex, Sun City Plaza, Zainabu Aziza Plaza, Mini Price Plaza, Kasiiwukira Plaza, Qualicell House, God's Grace Arcade, Majestic Plaza, Rafic Arcade, Ssembatya Arcade, White House Arcade, Qualicel Arcade, French Plaza, Total Plaza, Shamba Arcade, Trade Link Complex, Trans Nile Link plaza, Boost House, Rutunga House,  Kabale Arcade, Batia Towera, Skylight Arcade ne Shauriako Plaza.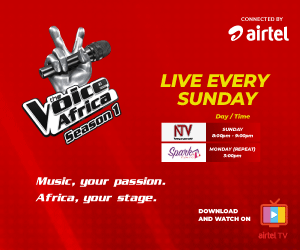 Ab'akakiiko, balabudde abasuubuzi mwa Akeedi ezo, okulabira ku basuubuzi abakolera mwa Akeedi omuli Mukwano mall, Mackay mall, Equatorial mall, Tropical plaza, Sanana supermarket, Kooki tower, Urban supermarket, Mabirizi Plaza, Collins books and media Centre, Prism plaza, Arua park plaza, People's plaza, Modern Shoplex, Kati Kati plaza, Zaid plaza, Green House Shops, King Fahad Plaza, Titanic Plaza, London Chambers, Prime Complex, Monday Towers, The Mall, Ivory Plaza, Mutaasa Kafeero plaza, Bamako House, Namaganda Plaza, Master Electronic Plaza, Sure House, Tweze Plaza ne Grand Corner House engeri gye zikuttemu embeera y'okulwanyisa Covid-19, nga bateeka mu nkola ebiragiro ebyabatekebwako.