The opposition Forum for democratic change -FDC has demanded the police are held accountable for their negligence in suppressing the fire at the Historic Ivory Tower building in Makerere University.
A ravaging fire that started on Sunday at midnight destroyed a number of crucial offices including human resources, top managers among others.
This has since followed a second fire on the west wing of the University's main building which houses the Vice Chancellor's office and Council Room.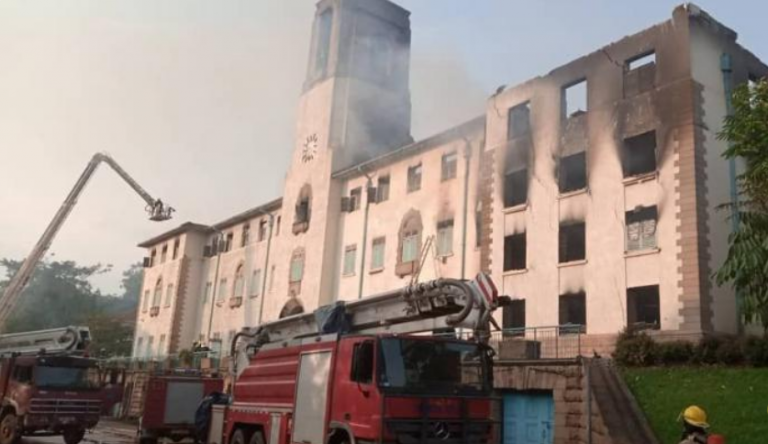 While holding a presser on Monday Morning at their party Head headquarters in Najjanakumbi John Kigonyogo the FDC deputy spokesperson says the police have failed in its capacity to extinguish the fire
Kikonyogo says the police arrived at the scene with the fire brigade when the fire started and watched on as the Ivory tower was being razed down claiming the water to suppress it was far.
''How can the police tell us the water is very far, these people are not serious, some of these people should be behind bars by now, you just watch the building burning'' Kigonyogo said.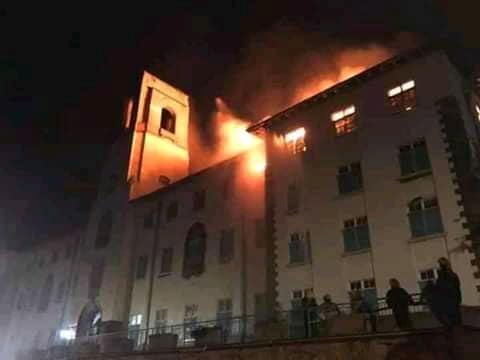 He accuses the government of wasting a lot of money by injecting it into police yet they have failed in doing their job.
'' But all of you are aware that some of these police cars were being repaired as they are trying to extinguish the fire, how can we not have the capacity to extinguish a fire on one small building, it was spacious, there was no traffic jam, why didn't police get there on time'' Kikonyogo questioned
Kikonyogo also questioned why a big university like Makerere lacks a hydrant to extinguish the fire.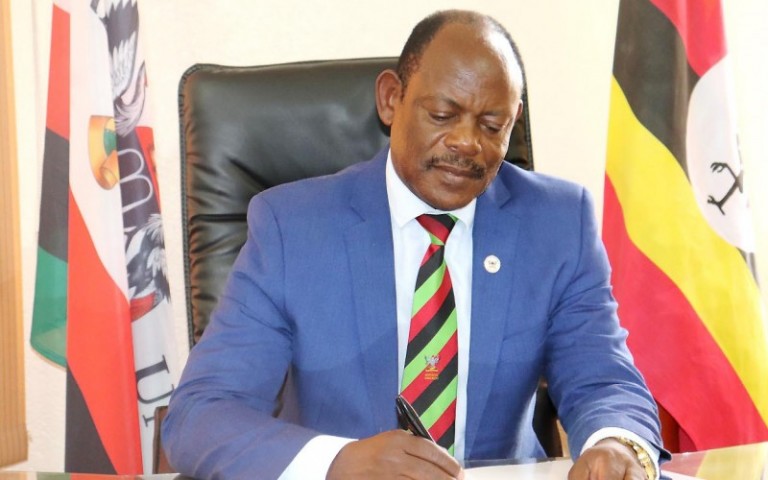 He said Makerere University has the capacity to manufacture its own fire sensors from their laboratories.
"those are some of the things we would do in our labs for those of us who studied physics, a university like Makerere where we have these young men who can even manufacture sensors, the vice-chancellor was saying because the building is wooden..what kind of nonsense is this" he added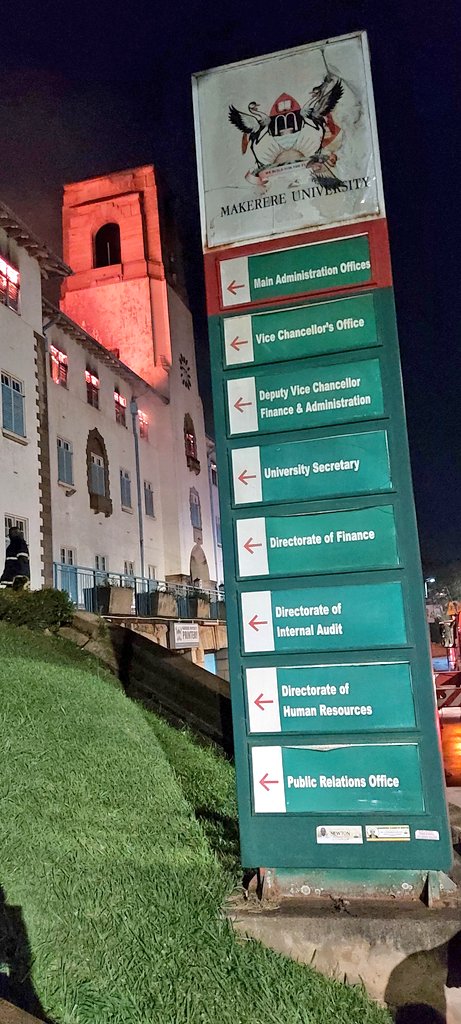 He says Uganda should borrow a leaf from those western countries where historic buildings are looked at as touristic sites and wondered why instead in Uganda, historic buildings like Kasubi tombs, Bulange are being destroyed