The president of Uganda Yoweri Kaguta Museveni has given greenlight to sports to resume provided they follow the Standard Operating Procedures provided by the Ministry of Health.
The announcement was made during the state of the nation address as regards to Covid-19 while he was at State House in Entebbe.
"Sports can re-open provided there are no spectators and the players are tested for Covid-19, 72 hours before. The test will be expiring in 14 days and every after two weeks they have to re-test.
The president however, emphasized that indoor sports activities that include Gyms should remain closed, that they might spread the virus.
Other sports activities shall resume but with no fans in the gazette centers.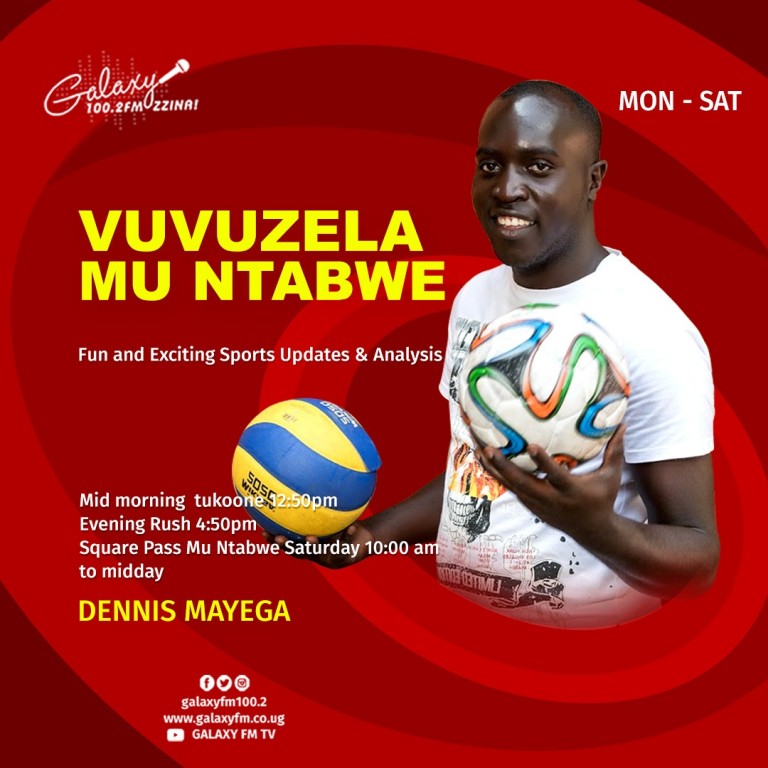 Vuvuzela Mu Ntabwe(12:50-1pm) in Midmorning Tukoone.
Vuvuzela Mu Ntabwe(4:50-5pm) in Evening Rush.
Square Pass Mu Ntabwe(10-12pm) on Saturday.
All on 100.2 Galaxy Fm Zzina!