Tenants at a prominent mall in Ntinda have a reason to smile after the proprietor called off 6 months' rent arrears obtained in the past 6 months.
The relieving news came as a shock to 120 tenants renting shops in the Haruna mall owned by city tycoon Haruna Sentongo.
Haruna says the rent pardon amounting to over 1 billion shillings is between the months of April to October.
He explains that this was done to enable his tenants to revive their businesses after been hit hard by the COVID-19 global pandemic.
There has been a protracted ongoing conflict between tenants and landlords of Arcades and shopping malls in Kampala over rent arrears that accumulated during the lockdown.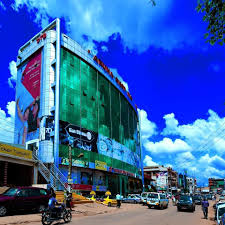 President Museveni in an effort to control the spread of COVID-19 IN March 2020, lockdown most of the economy including arcades and shopping malls.
However, when they reopened in June, hungry landlords demanded their arrears prompting conflict between both parties.
Traders through their multiple platforms have since engaged with the government to negotiate with landlords on rent arrears but this has hit a snug.