The Katikkiro of Buganda Charles Peter Mayiga has asked police authorities to punish accordingly the Mityana district police commander for disrespecting the religious and traditional believes of the Catholic Church and Buganda Kingdom respectively when he raided a thanksgiving ceremony on Saturday last week.
Mbogo Clan head, Kayiira Gajuule had invited Bishop Emeritus John Baptist Kaggwa the retired Bishop of Masaka Diocese to grace the thanksgiving ceremony when anti-riot police stormed the area and sprayed teargas to disperse everyone.
This incident has since drawn widespread criticism from both Buganda kingdom loyalists who have since marched to Bulange Mengo demanding an apology from the Police besides the public condemning police actions
Just yesterday afternoon, Police were forced to use teargas and live bullets to disperse a group of Buganda loyalists at Mityana municipality protesting the incident and demanding that District Police Commander, Alex Mwine Mukono unconditionally releases all the motorcycles he confiscated during the raid.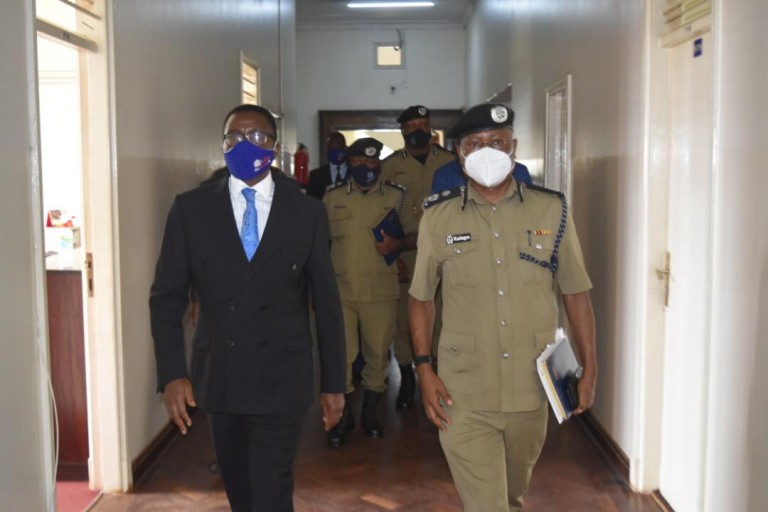 Mayiga while accepting an apology from the police chiefs on behalf of the IGP noted that it is disgraceful for a police officer esp. at not to understand that a clan ancestral home is like a place of worship.
He says that by acting like that Mukono disrespected not only the cultural rites but also but religious beliefs of the public.
Mayiga also urged the police force against acting violently towards members of the public by mercilessly beating, tear-gassing, and shooting civilians.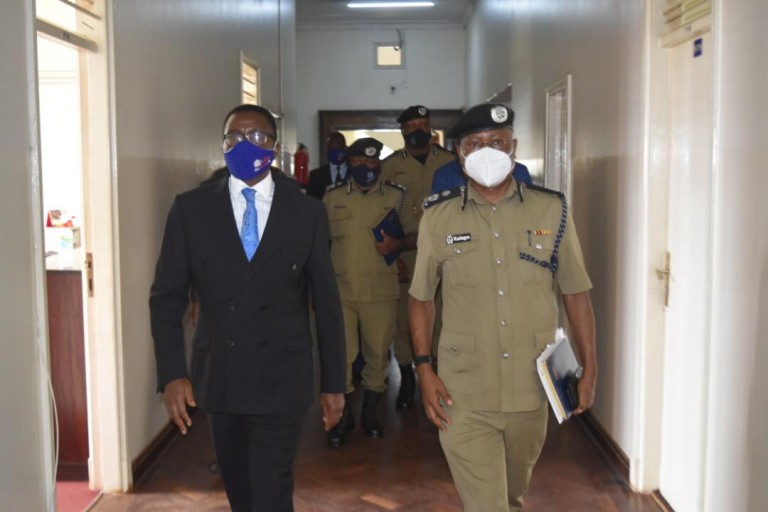 He says such acts of violence that are fast becoming rampant damage the reputation of the police force. He urged the police to rectify its code of conduct in general and start acting more professionally.
Afande Asan Kasingye the political commissar of police who appeared alongside a team of police chiefs including Moses Kafeero the Kampala metropolitan police spokesperson issued their apology on behalf of the IGP Martin Okoth admitted that police acted thoughtlessly when they fired teargas at the religious and cultural event.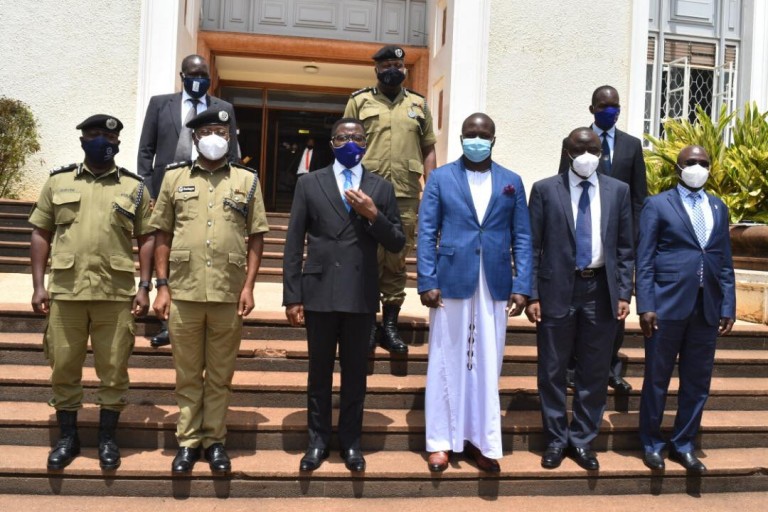 He also says they promised to deliver Mayiga's message to the IGP to punish Mityana police boss, saying he is optimistic action will be taken.
Kasingye reiterated the police resolve to end such incidents through negotiated and peaceful means.